Space shuttle launches are hard to photograph from a distance unless conditions are just right or you have great equipment, but for once me and my little camera got lucky: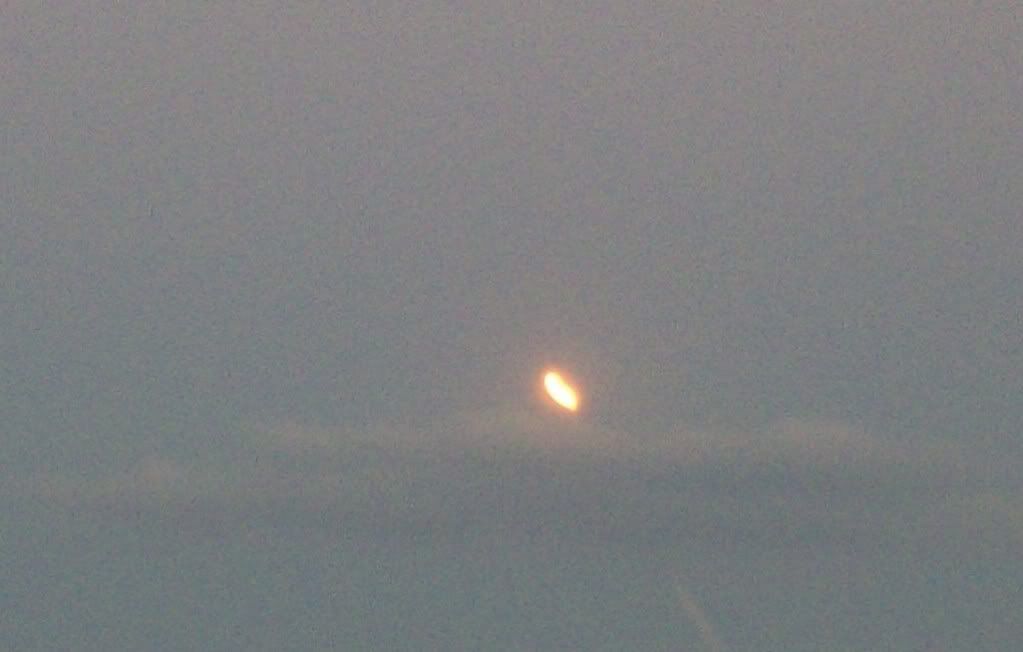 My guy and the kids love to watch the launches, but I saw Challenger explode back in '86, so I think I'll always dread them.
Looks like they made it into space without a hitch. God bless the crew and bring them home safely.