Crazy for You mini quilt, 18" X 22"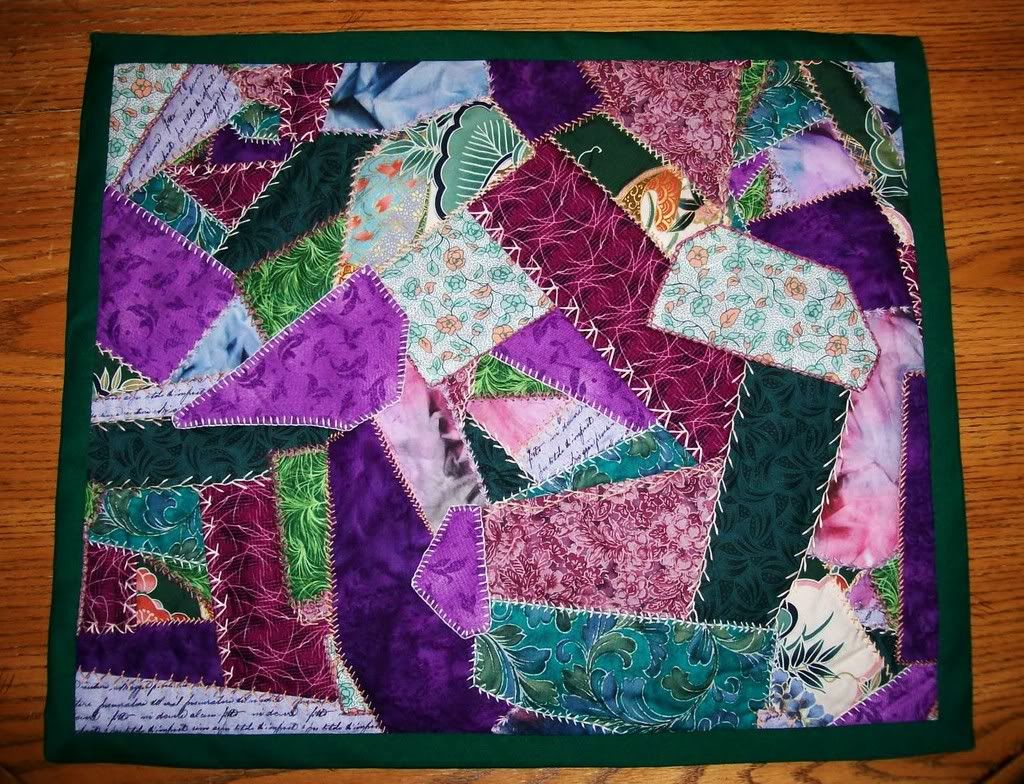 I had until midnight March 1st to turn in my photo of the finished project, and I sewed the last stitch in the binding at 10:46 pm. I have a couple more things I want to add with metallic thread and a little beadwork -- but it's finished enough to enter. I didn't want to miss this challenge because I do believe in recycling and using up scraps whenever possible.
I did this project all by hand, piecing, quilting, embroidery and binding. The embroidery was done with three strands of DMC floss, which is easier for me to handle but doesn't come out looking too thick or bulky (a proper crazy quilter would only use one or two strands.) The binding is some scrap leftover from another quilt, in keeping with the spirit of the challenge. It's been so long since I mitered corners by hand stitch that I had to pick out one three times before I got the fold fitted correctly.
Next project: designing an Asian-themed quilt using vintage yakuta fabric.
Added:
I did get a bit of embroidery work done on this after I took these shots, my spider and cobweb can be seen today over at PBW
here
.