Almost done embellishing and quilting the Guild Scrap Challenge quilt: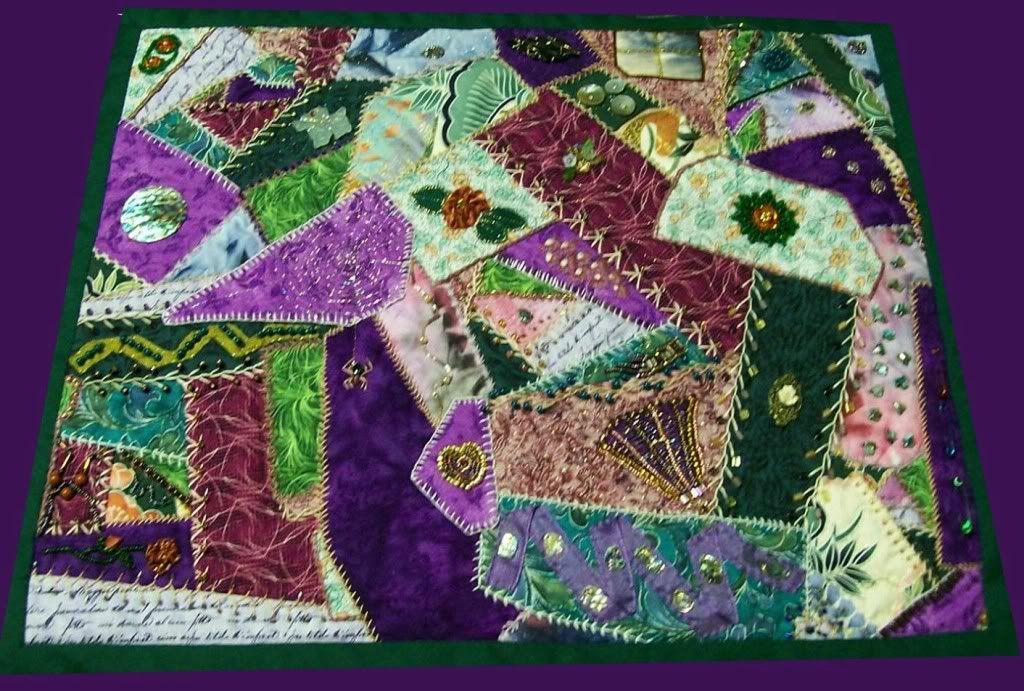 It's grown very glitzy, but I've figured out a couple of new techniques in the process so it's been worth all the glare from the glittery bits.
One thing I love about crazy quilts are the tiny details you really can't see unless you're up close. I had some leftover abalone shell pieces from another beadwork project I did, and I've been playing a lot with them. If you click on this next one and look at the larger version, the shell almost seems to float Daliesque in space.
Pretty happy with this one now. And almost to the finish line, hooray!