Today is my baby's birthday, so I'd like to put up a few of my favorite pictures of her:
My girl has always been my bookstore buddy, and now reads as much as I do.
Btw, Grandma gave you this outfit, just in case I ever get blamed for it (she also gave me that lame shirt I'm wearing.)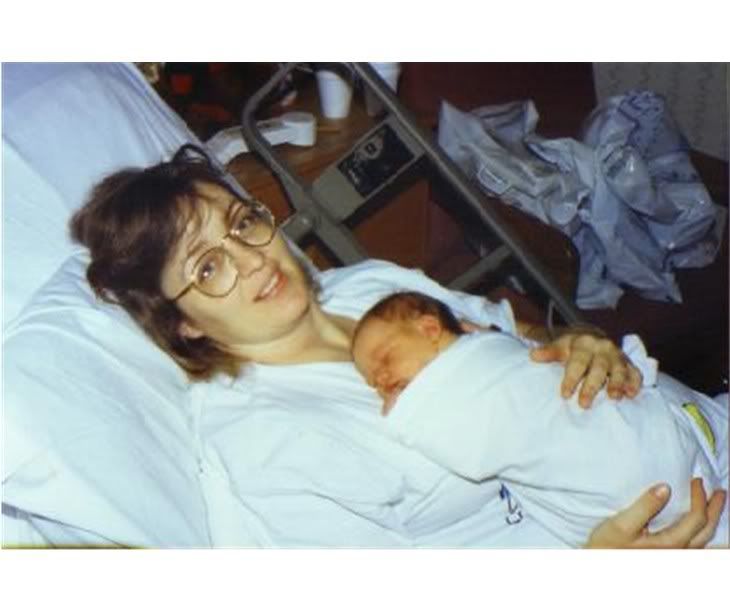 My favorite picture, taken on the Friday you were born. I will never forget that amazing day, or any of the 5,480 days I've shared with you since.
Happy birthday, sweetheart.