For Christmas my family bought me a new Canon Power Shot SX120 IS digital camera, which is sleek and black and probably realigns the Hubble telescope if I press the wrong button:
Seriously, I am really touched and pleased by the gift, which I hope will help me take some better photos in 2010. So I guess it's time to put the old Kodak into retirement, and to pass the torch this is the first picture I took with the new Canon: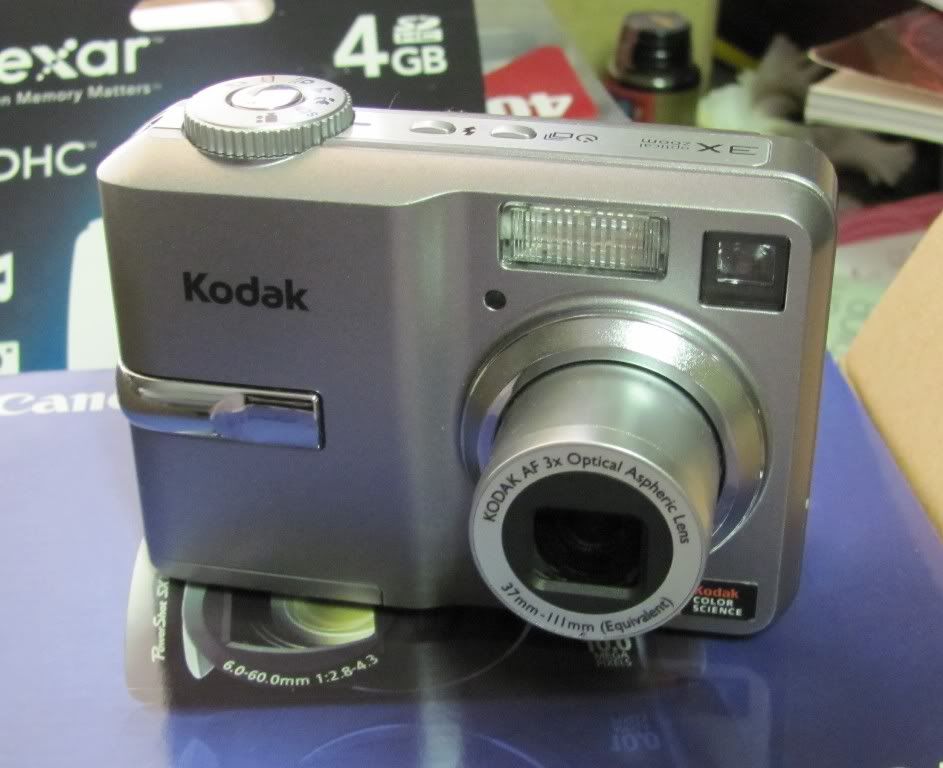 Bye, old pal.
In 2010 I won't be posting a new picture every day, but as I promised I will keep the photoblog going and post whatever shots I do take that I think are interesting enough to share. Thanks to all of you who stopped in to comment and cheer me on; you made this project a real joy.