I haven't had time yet to upload my photos from this year's County Quilt Show (problems with Photobucket continue) but for National Quilting Day I thought I'd post three shots from the show: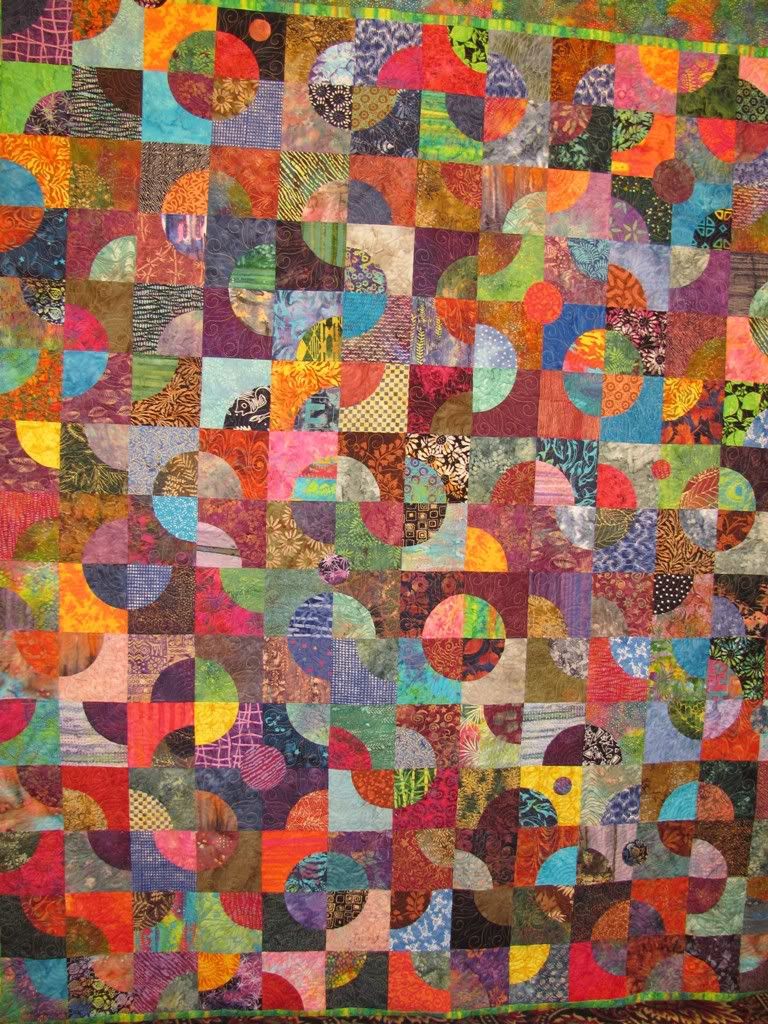 Colorful variation of traditional Drunkard's Path patchwork.
This quilter continues to amaze me with her graphic repetition designs (you may remember the
safety pin quilt
she had in last year's show.)
This echo piecing effect was a bit disorienting (at first I thought it was my eyes, not the quilt) but once I got used to it I thought it was pretty neat.