(For explanation, see previous post)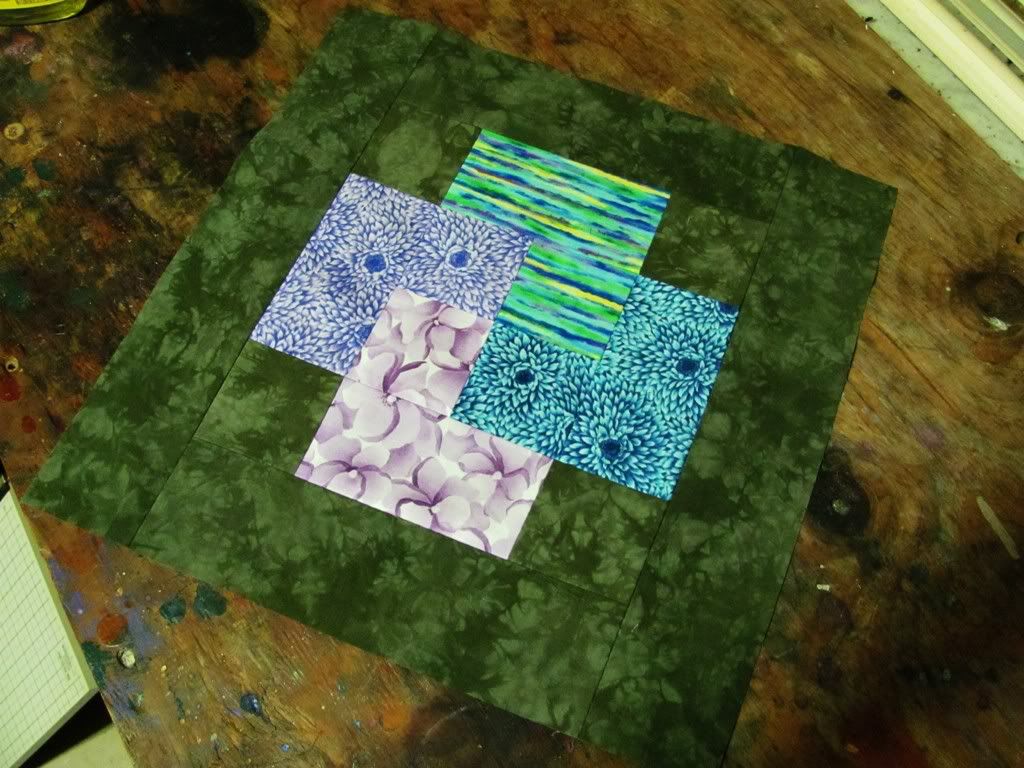 Here's the same block with different material for the framing blocks. You can't buy the fabric I used in stores but I've seen plenty of similar cottons at JoAnn's. I went with green because it looks good framing just about everything ala leaves with flowers. Using a darker value single-shaded fabric helps the color and patterns of the center blocks stand out.
Here are the two blocks side by side for comparison: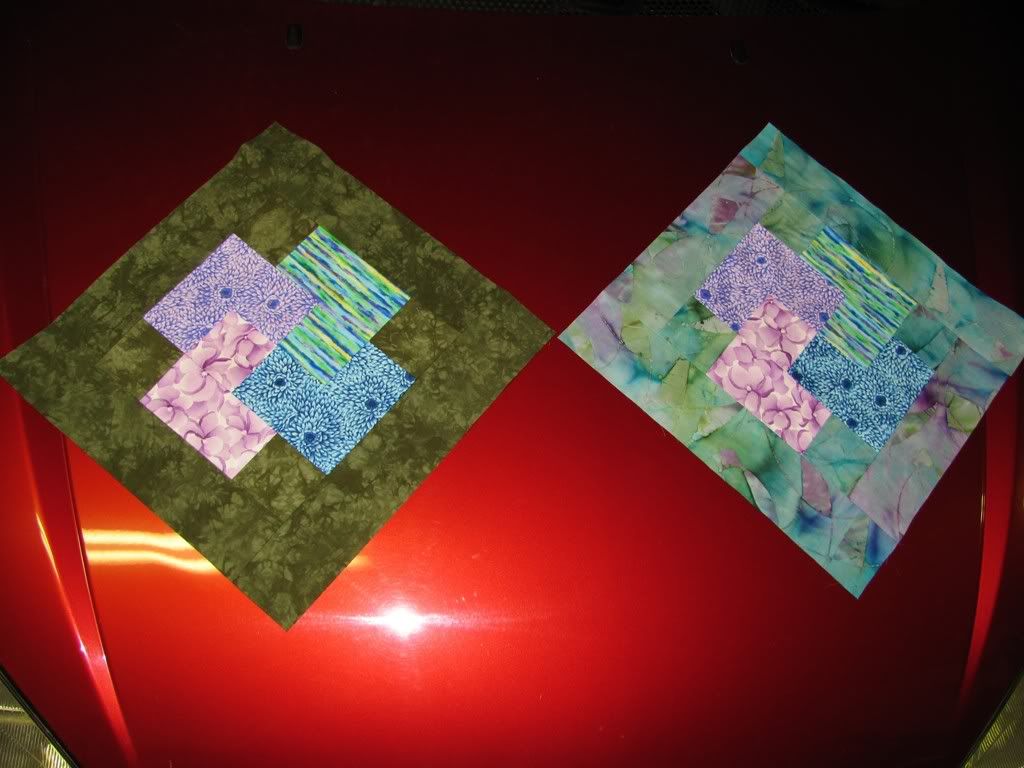 While batiks are popular, using one that is close to the color of the center blocks causes you to lose most of the card trick optical illusion. Since that's the primary reason we like the block, I'd rethink the kit's colors. If you're not crazy about green, you could get the same effect with a deep blue or amethyst.
MJ, the instruction page reads fine. The only problem I had with the cutting was that the four block Bs come out 1/4" too long because you lose 1/2" all the way around after sewing together the four block As. At the beginning of step 4 I would make a note to trim it first before pinning. Also, I like a reminder to press open the seams in the beginning or after the first stitching step, and maybe a graphic of the finish block set on point as an alternate for assembly.
Nice work, ladies. :)