(for explanation, see two posts down)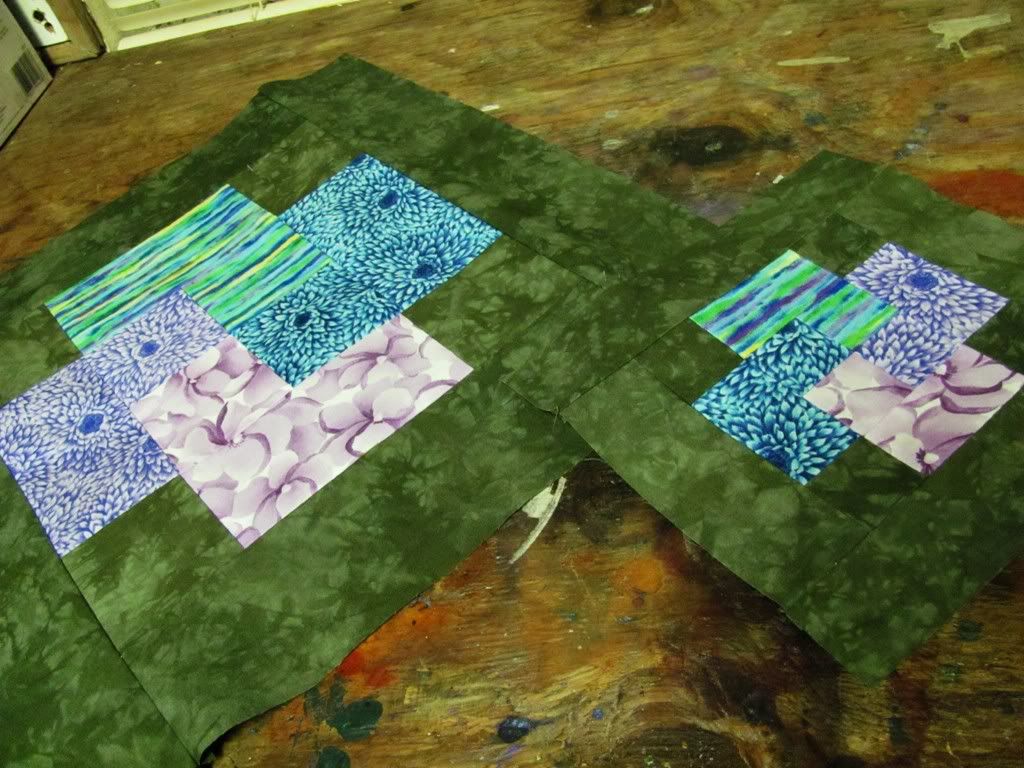 Pattern reduction to 8" finished square (templates about half size.) The mum florals still work well, and the striated multi holds up, but because you lose most of the flower shapes the pattern of the lightest value fabric looks chunky now.
At this scale you need to trim the seams down to 1/8" to keep them manageable, and I think those can be difficult for a beginner to press, pin and/or hold steady when running through a machine.
As for including a foundation piecing pattern, that would probably be wise, especially if you reduce. Before you draft your own I'd recommend you first take a look at how Carol Doak put together #291 in her FF. Here's a screen shot of her block:
That's all I can think of, ladies. Thanks for letting me play with the kit.