You might remember how back in March I finally got a photo of
Red
, a cardinal who has been visiting my place for the last four years. Red's elusiveness is only surpassed by that of his lady, who rarely comes anywhere near the feeders. Until today I've only managed to snap this blurry shot of her:
Recently a friend told me cardinals are crazy for black sunflower seeds, so I started putting out a wild bird seed mix that had some in it, and today it finally paid off:
Still a bit blurry, as I had to snap these shots fast, and this next one is also lightened so you can see her colors a little better. She's brown and orange, not red, but she has the sweetest little face: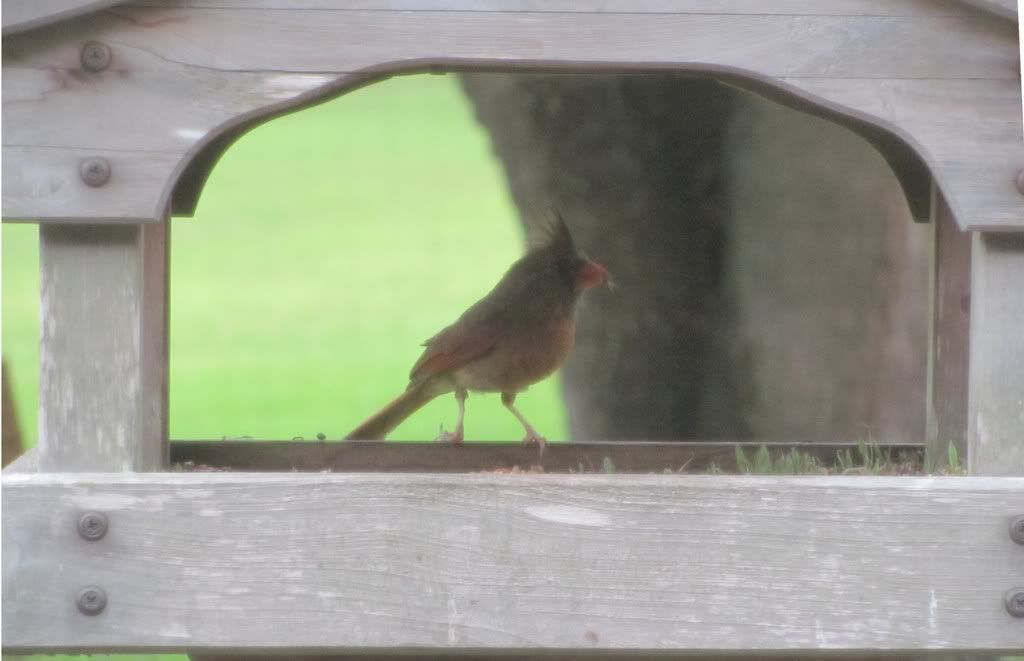 I think I'm turning into a bird stalker, ha.