Mantis:
"Hey. Lady. Why did you kill my tree?"
Me:
"I didn't kill your tree. I trimmed off one branch that was getting ready to fall on my roof. You were just standing on the wrong leaf at the wrong time."
Mantis:
"I'm homeless. You've turned me into a refugee. And you killed part of my tree. I'm not living in an amputee oak."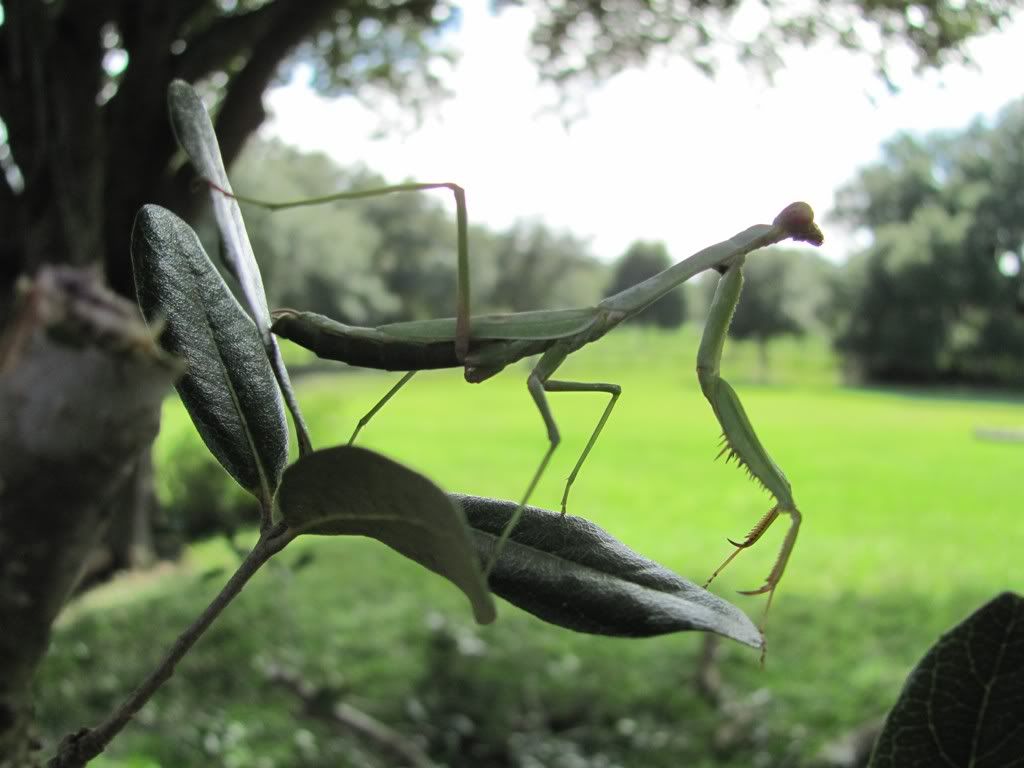 Me:
"I have not amputated or killed anything, but I'm starting to think about it. Look, there are plenty of other trees in the yard. Go live in one of them."
Mantis:
"I can't walk that far. Your dogs will eat me before I reach it. See how that little one is staring at me with her evil black eyes--"
Me:
"All right, I'll carry you over to another tree."
Me:
"Here you go. Have a nice life. Wait, hold still so I can get one more photo for the blog."
Mantis:
"Drop dead, tree-killer." (zips up new tree)