Our new addition, once so small . . .
has grown so much she's now twice as big:
She's probably going to be longer and taller than Cole: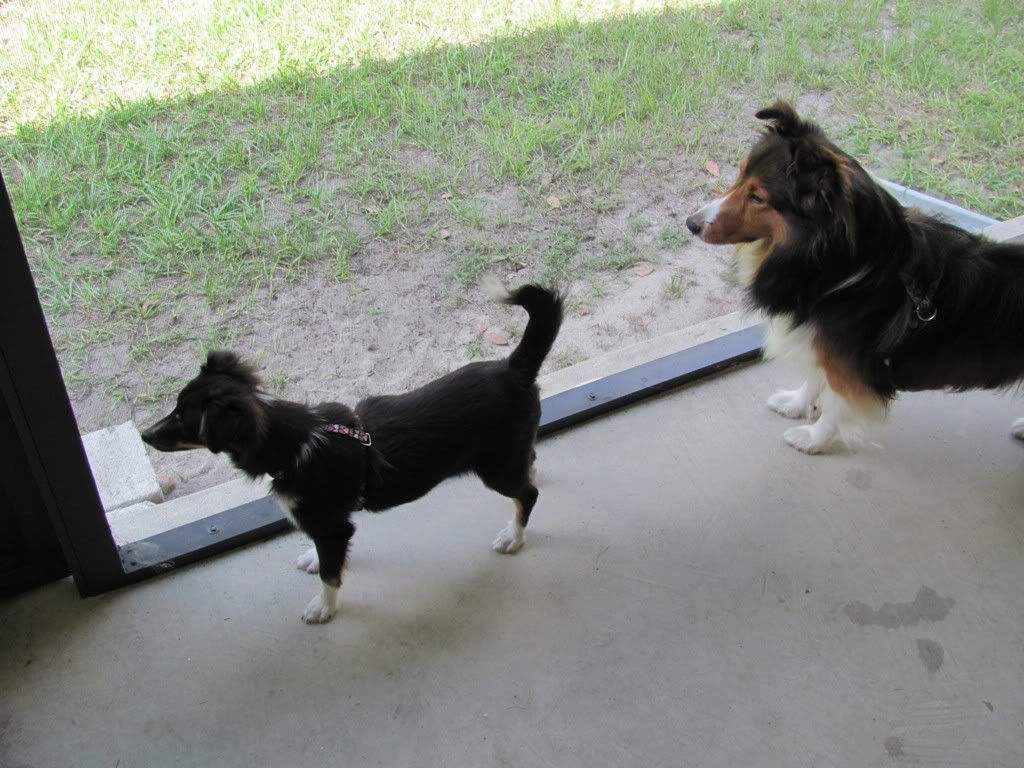 And she loves to chew on, carry around and sleep atop my shoes (no one else's; just mine.) Maybe we should have called her Cinderella.