Mornings on the porch have grown much cooler, and Skye has grown a little too big to share my chair now, so I put out a little quilt for her to sit on:
At first she didn't know what to make of it (we keep a little towel in the crate where she sleeps; all other quilts in the house are strictly paws-off.) Then she decided it was a new toy:
She scratched at it, rolled in it and had a fine time. I didn't take it away until she started trying to chew a hole through it: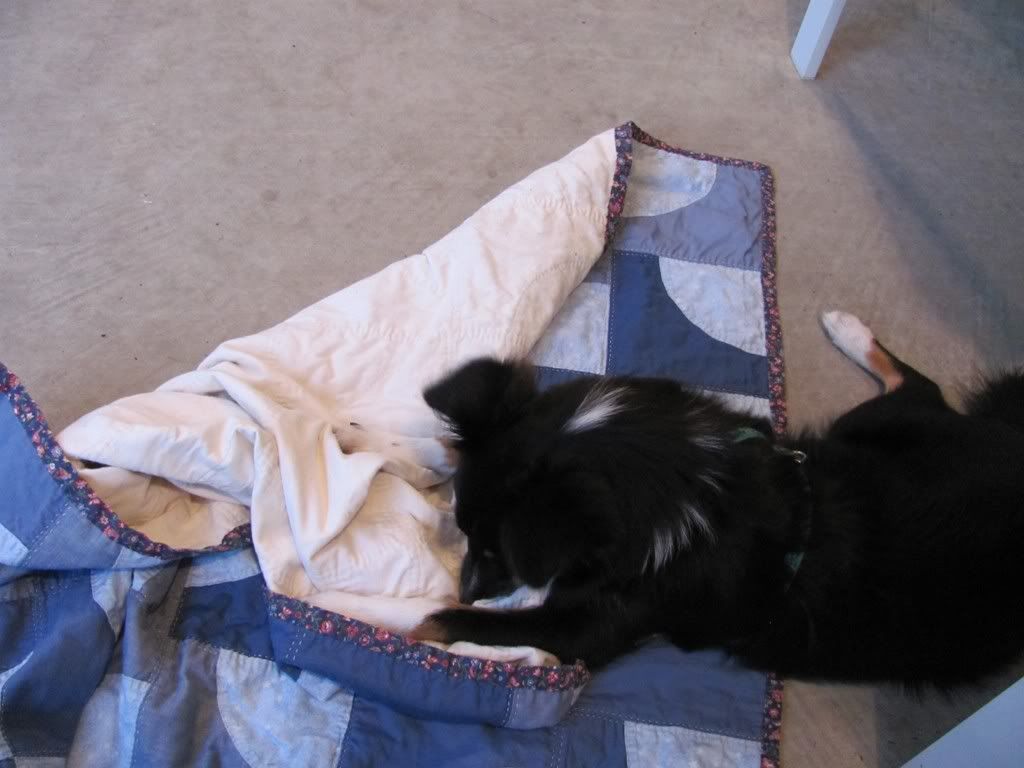 Mustn't encourage that kind of habit.