I've been neglecting the photoblog, but I have a good excuse -- taxes!
In the meantime, today Miss Skye decided she wanted to walk around the house a few times before she selected the blade of grass upon which to tinkle, so we passed what's left of the rose garden, and spotted these:
Yes, the cranky old rose bush is the first to bloom again. Why she's chosen to do so in forty-degree weather is anyone's guess. Judging by the color of the buds I can see, looks like this year she's going with blush pink for her blooms (I swear, the color changes every season):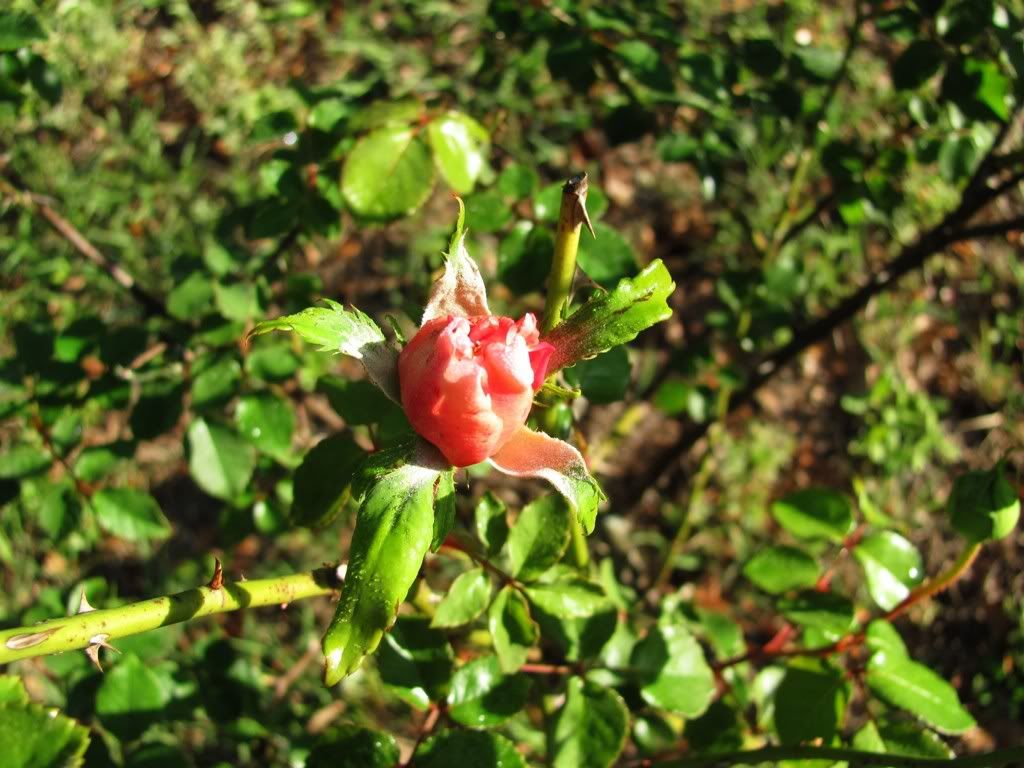 I also noticed that for once she does have some competition, as my red Don Juan has also decided to bud early:
That or I've stumbled onto some kind of weird rose courtship going on between the two of them.