Out of all the pictures I uploaded to
my latest JAlbum
, these three are my favorites:
This little guy kept following us as we walked down by the water (probably hoping for a handout) but he was so snowy-white and pretty.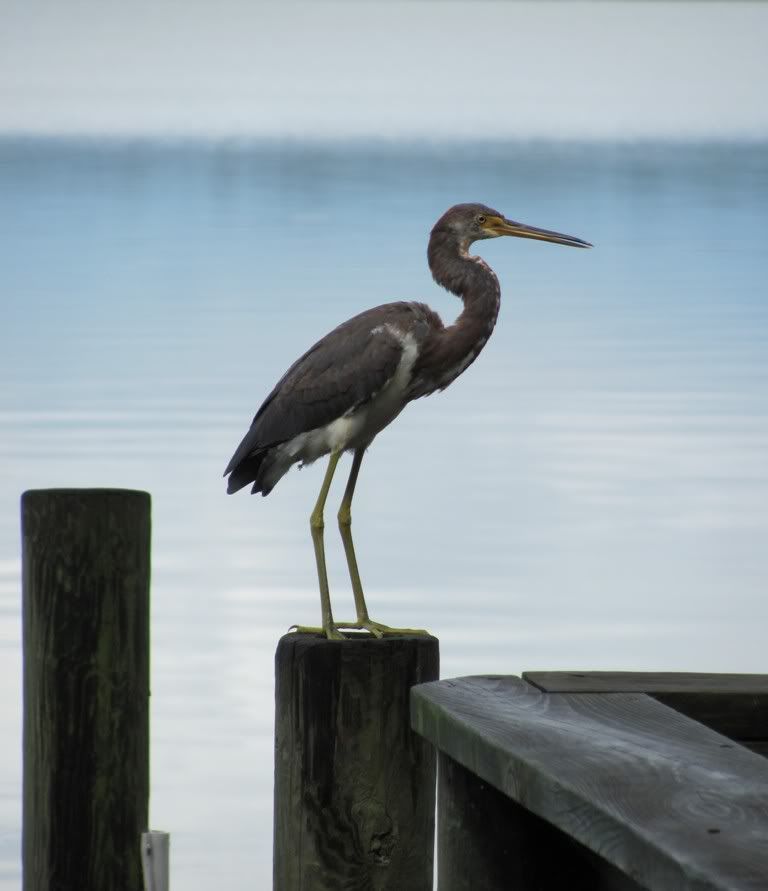 Most birds won't sit still long enough for me to get a decent close up. This grey heron practically posed for me.
This ghostly fellow wandered into the frame as I was focusing on the reflection of the grasses in the water. Wandered right back out and flew off before I could take another shot, too.
I saw so many birds the day after my Dad passed away. Makes me wonder if birds are really little angels in disguise.