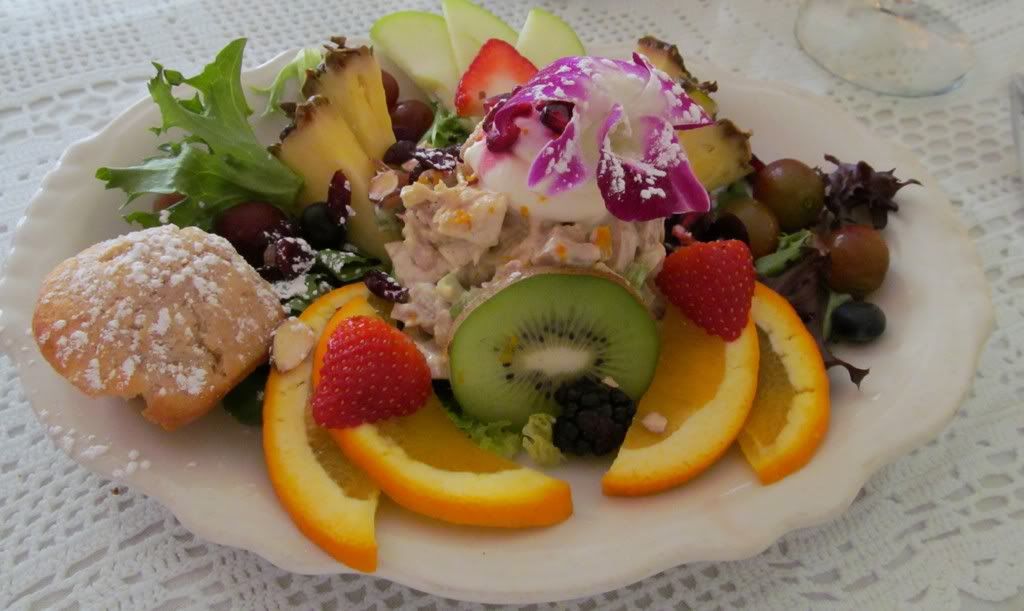 A gorgeous dish I ordered when my daughter and I have lunch at a very chic Victorian tea room. Believe it or not, it's chicken salad.
I loved this hat collection display in one of the foyers. Makes me wish we could still wear silly hats and get away with it.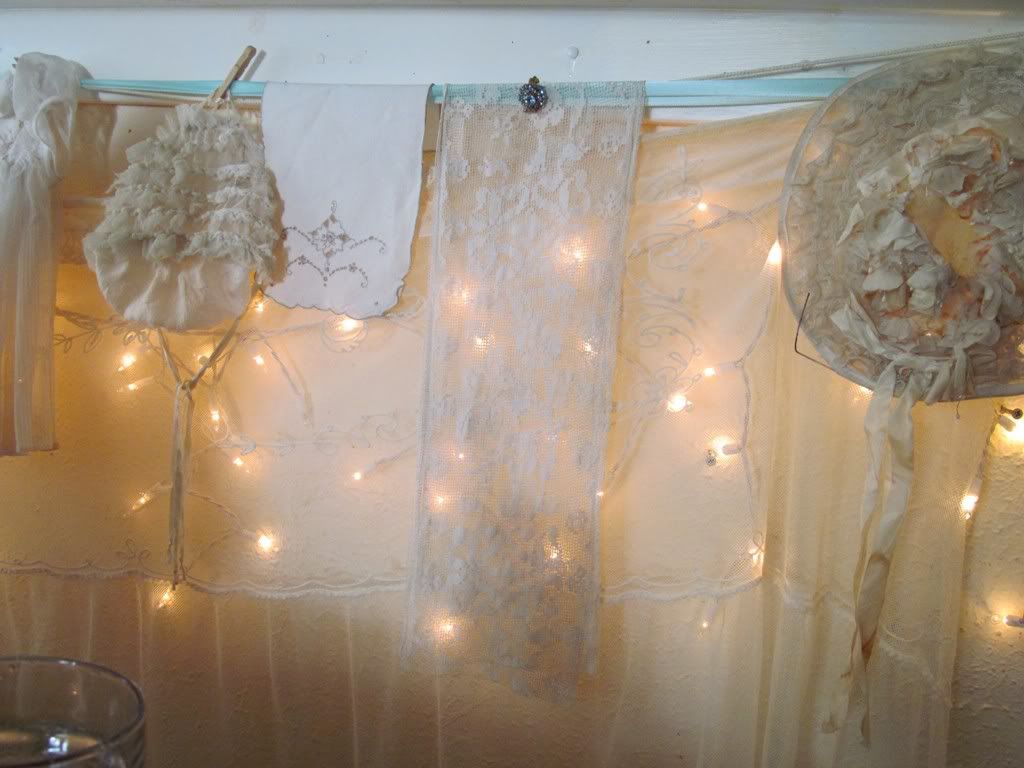 Christmas lights strung behind ribbon "clotheslines" hung with old bits of vintage lace. Gorgeous effect.