Last month I dropped my Canon, and despite the fact it was in a case the fall destroyed the lens stabilizer, which is why I haven't been posting any photos -- I needed a new camera.
I went out and bought another Canon PowerShot, this time a SX150IS model. It is almost identical to my old Canon, works just about the same but has some different buttons and more/better features. Will take me a while to get used to it, but I'm already working on that: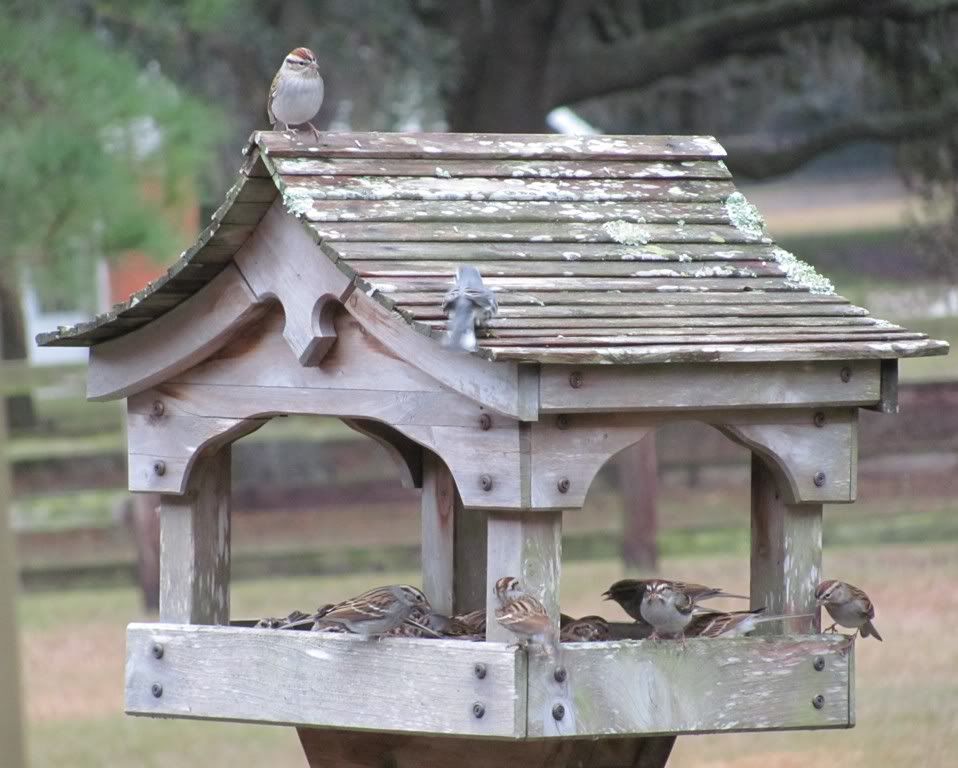 This is the old platform feeder in our backyard that we inherited from the previous owners (and I took this photo a while back with the old camera.) It's never been in great shape, but this fall one of the roof slats snapped in half and one of the sides began to sag, so it seemed like the end was near.
My guy and I really love this feeder, so we decided to take it down, clean it up and see if we could repair it. After pressure cleaning the wood, we discovered the feeder is made from beautiful cedar (which you couldn't see due to the weathering) and just needed some TLC.
My guy removed the old roof, thoroughly cleaned the rest of the feeder and repaired some of the rickety joinings. He also sanded down and sealed the wood to keep it from weathering gray again. He then cut new roof slats, painted them a pretty dark green (my idea) and together we fit them like shingles to the platform. Here's the end result: