The Japanese have long believed that folding one thousand origami cranes is a labor of love as well as a way to get a wish. I happen to love origami, and have folded quite a few cranes in my time, but I've never attempted a thousand of them.
While we were out with our daughter on her birthday, I saw this display of a thousand cranes (and I apologize for the poor quality of the shot; I was shooting through a dark screen):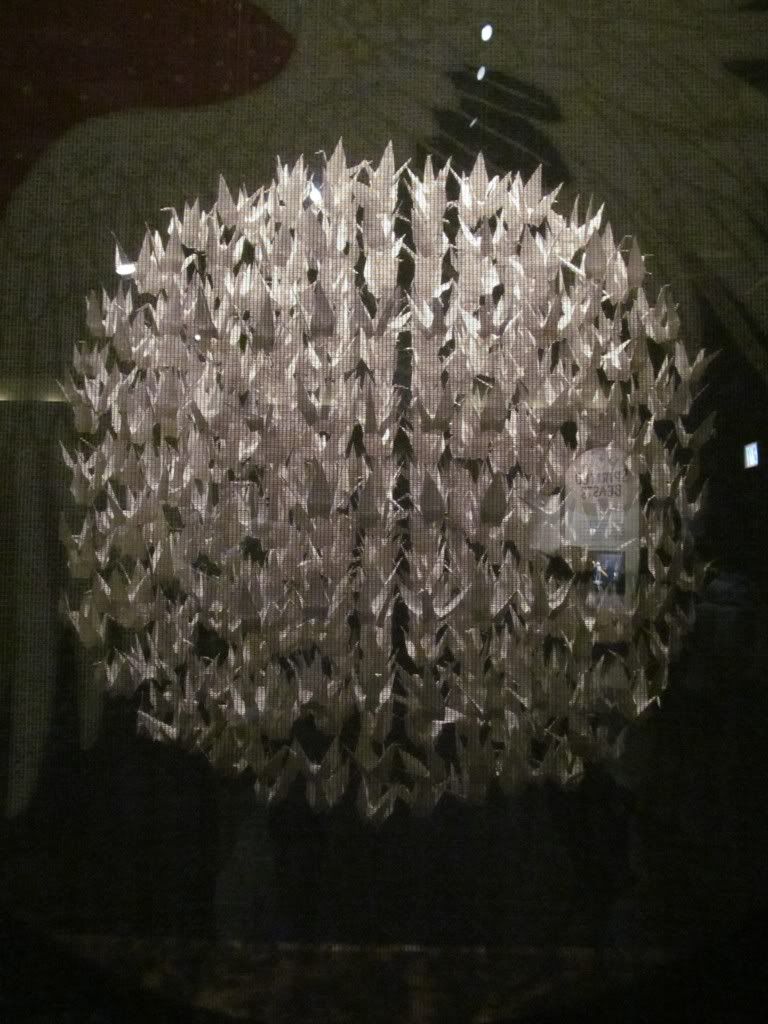 Seeing the cranes and recalling the legend behind them made me wish I could create a thousand of something. I thought of quilts first, but they're very time-intensive, and I wanted to do it in a single year. I might be able to paint a thousand watercolors, but I suspected I'd get very tired of painting. I have stacks of magazines with creative projects and techniques that I've been wanting to test drive, but most require a lot of time, too.
Then I thought of a project that would allow me to use virtually any technique I wanted to try; one I could work on easily every day. I even had
a book in my collection
to give me at least a thousand ideas: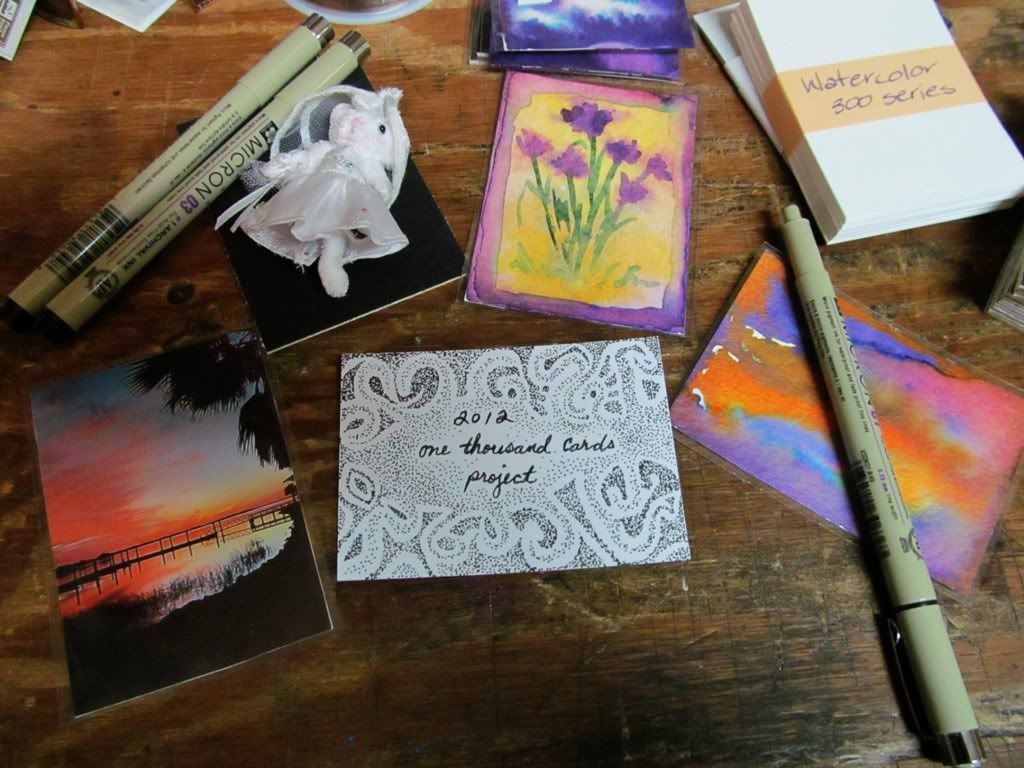 ATCs, or artist trading cards, are miniature art works that have become very popular with artists, crafters and other creative folks. The only restriction is the size of the card, which must be 2.5" X 3.5" (63 mm X 89 mm.) You can make the card out of any material using any technique you want, which allows for endless possibilities.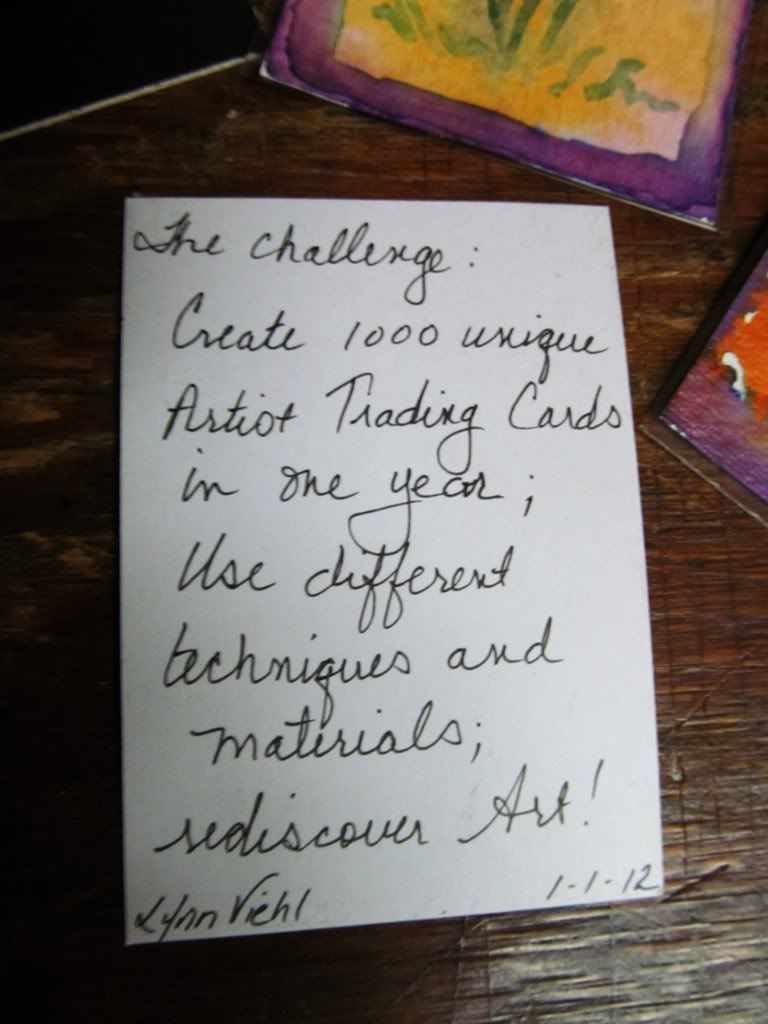 Since I'd already started making ATCs this year for my story prompts project, I decided to run with this as my annual art project. Thus my goal for 2012 is to make 1000 cards, or about three per day. I'm really excited by this challenge because I think it will help me acquire some new skills, give me a daily reason to rediscover art, and result in a neat collection that won't take up ten closets in my house.