Whenever a package arrives at my house Cole believes it's for him, as evidenced by this conversation we had the other day: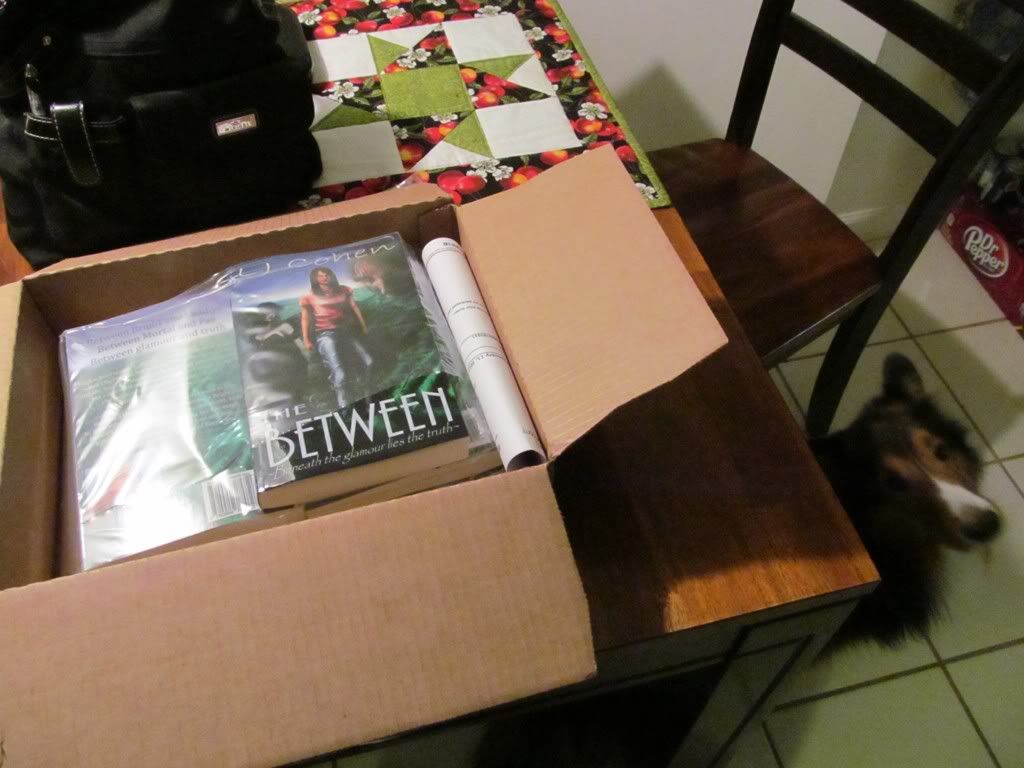 Cole:
Woof!
(translation: Is that a toy for me?)
Mom: It's Lisa's new book.
Cole:
Whine.
(But I'm not allowed to play with books.)
Mom: The books are not for you, pal.
Cole: Whimper. (You didn't buy me a toy at all?)
Mom: No, sorry, boy. Next time.
Cole: Arroooo. (Okay, so next time, can I get
two
toys?)