March was a busy but interesting month for my 1000 Cards Project. During the first week I made enough to meet my quota for the entire month (I documented an entire quilt show with photographs that I turned into cards.) I could have skipped the next three weeks but I decided to press on and take my time experimenting. Here's what I accomplished:
Inspired by attending the show, I made a number of quilted and beaded cards using some new techniques I invented or read about in Quilting Arts magazine. I saved an old keychain my daughter made for me years ago by immortalizing her artwork in beads (top row, second from the left) and played a lot with background effects using Sulky Holoshimmer thread.
I tried to be a bit more daring with my mixed media cards this month. The snowman card is made entirely out of paperclay. I incorporated a prescription label to document my unexpected jaw problem and my dilemma with the pain meds (i.e. do I want to throw up every five minutes, or do I want to be in pain? Do I want to feel like I have food poisoning when I'm not throwing up, or do I want to be in pain? I chose pain and threw away the pills.) Encasing some trimmed scraps and cut threads in vinyl didn't turn out as pretty as examples I've seen in mags, and my paperclip-bubblewrap-clothing tag card looked much cuter in my head, but I've still got a lot to learn about throwing together stuff and making it look attractive.
I allowed myself to get romantic this month while making Spring sachets with some shabby chic materials I purchased from homesteadtreasures on Etsy. I love the feel and look of her French-themed ribbons and muslins, and I made one mini-sachet card to preserve a little bit of the French lavender that is now making my lingerie drawers smell heavenly.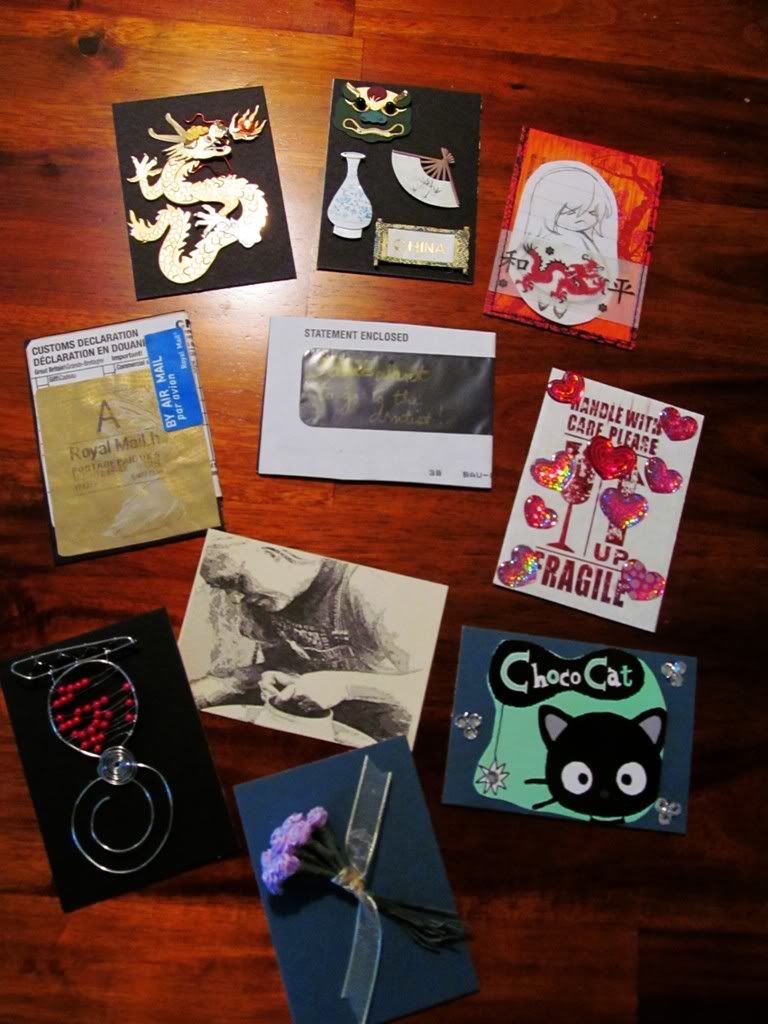 I had a lot of fun with the cards I made from found/recycled materials around the house. Nothing was safe from me, not postage stamps, business cards or store tags. I even found a way to use a funny little anime sketch my daughter drew for me on notebook paper.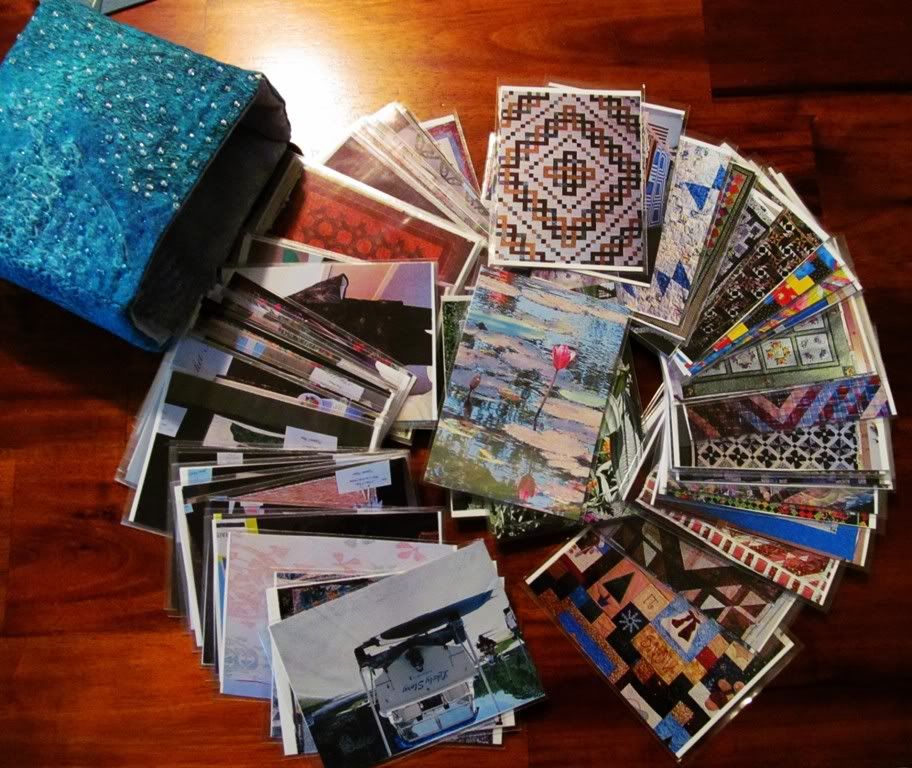 Along with the quilt show I documented in cards a lovely day I spent with my kids, and quilted a little holder to keep all the photograph cards tidy. At first I felt a little guilty for making so many photocards this month (84 in all), but handling
Nightborn's
release, a complicated manuscript revision and galleys that had to be proofed didn't give me many spare hours for the project, so I'm satisfied with what I accomplished in the time I did have to work on it.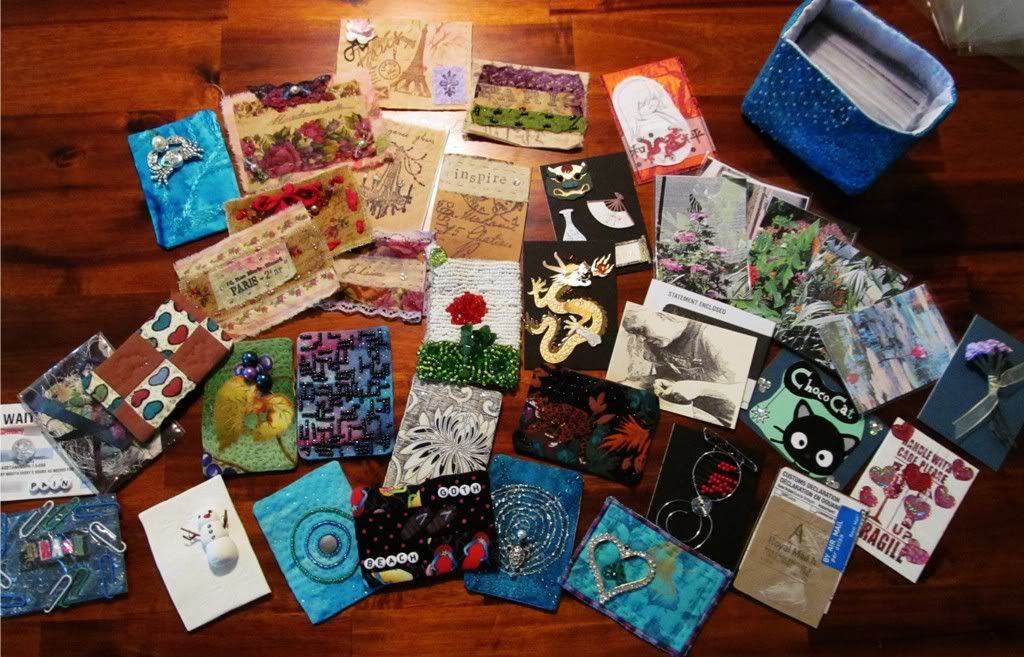 Despite all the negative things that happened to me in March I didn't give into depression or bouts of whiny self-pity while working on the project. Instead I took refuge in it, and maintaining that positive focus really made a difference on some very bad days.
So that wraps up the progress on the project in March. I'm giving myself the last day of the month off to think about what direction I want to go in for April, and then I'll get back to work.