It's spring, which means it's time to tuck some new herbal sachets into the linen closets and lingerie drawers. Usually I make quilted sachets of new fabric, but I wanted to color outside the lines this year, so I tried some different materials:
These tea-dyed laces and ribbons are easy for me to stack and sew together before I bead them. With little sewing projects like these I can work by hand. I don't plan them out but go with the impulse of the moment.
One stamped image of a chandelier inspired me to get very creative with embellishing it:
I admit, my first try is a bit crooked, but I have a yard of more ribbon stamped with the same image so I can give it another go.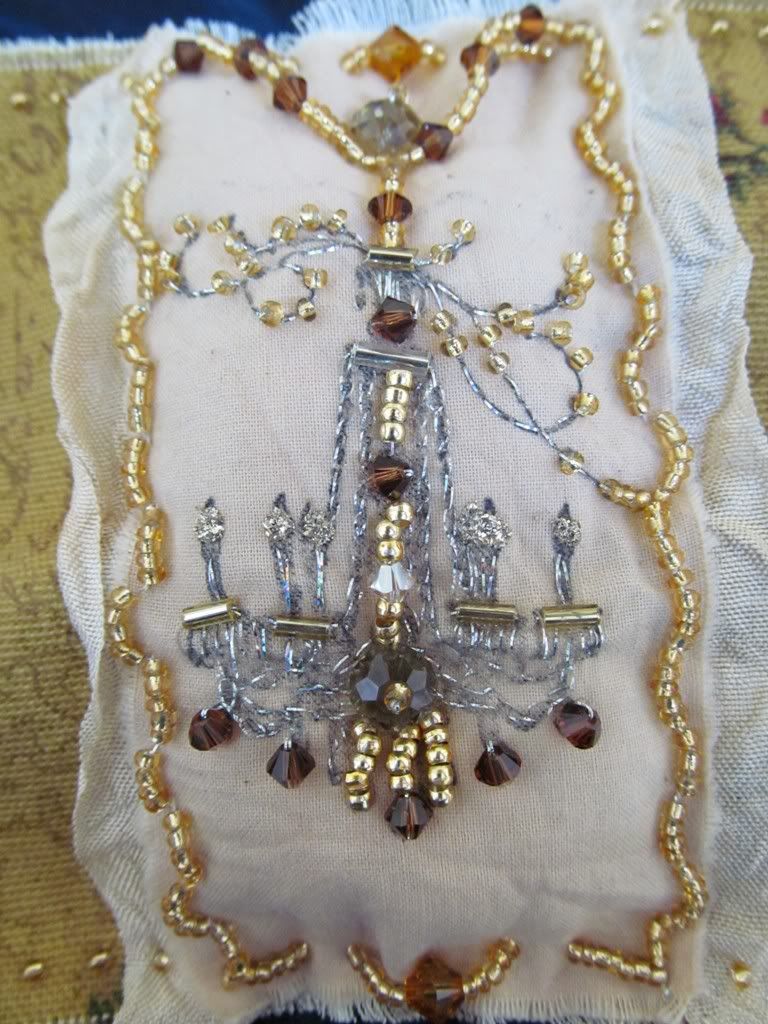 The beads are mine, but the cool laces, ribbons and stuff as well as heavenly dried lavender inside the sachets came from
Homesteadtreasures
on Etsy.