I'm going to highjack today's post so I can explain a technique and show some pics to my gild sisters (and if you're curious, the project is
the fruit book I mentioned over on my author blog here
.)
I bought the orange for my book project from JoAnn's for $1.99, but you can probably find some at a thrift shop for less. In her article Katherine noted that some fake fruit will have a weighted core and to cut carefully when bisecting. Which is what I did, and sure enough: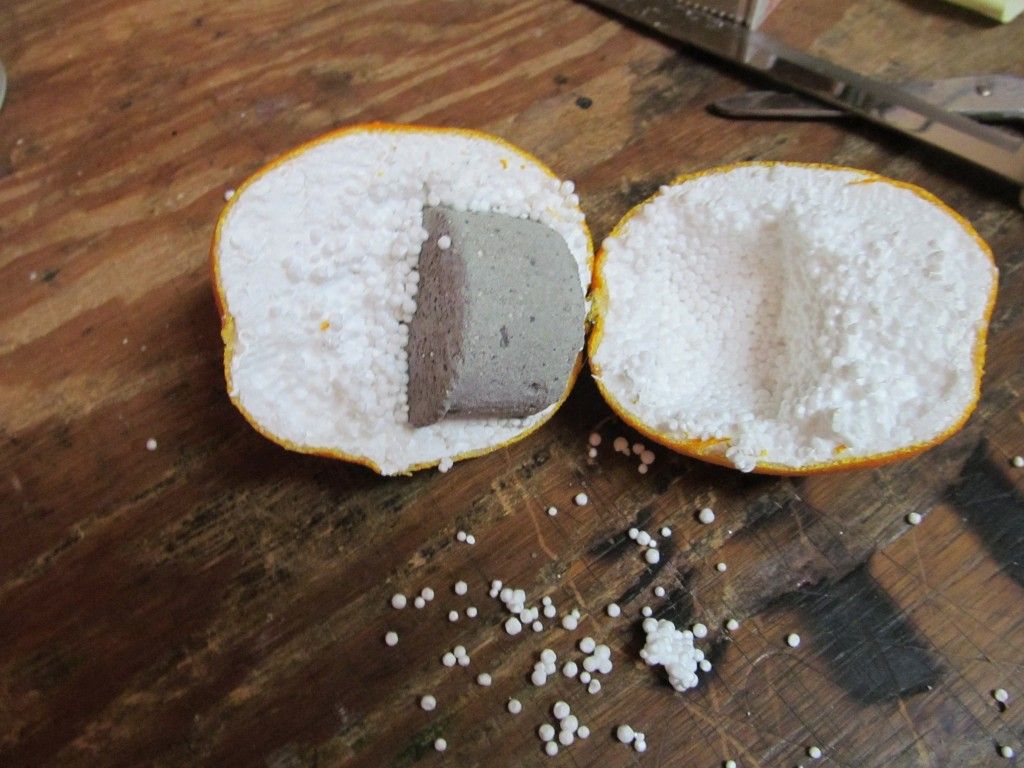 It's a cement or mortar plug, roughly the size of a marshmallow. You don't want to hit this with a knife or cutting blade, so I suggest you first probe your piece with long needle or a hat pin to check for a similar hockey puck. Then cut along the outsides the way you would when you're pitting a peach, until you can pry the sides apart:
One you've pitted the puck, you can fill the void with scrap Styrofoam. I used torn bits, covered them with tacky glue and then covered them with a thin piece of Styrofoam to hold them in place while they dried (takes about 24 hours.) This gives you a solid, stable surface to which you can attach the end papers of your accordion pages.