After falling behind on my 1000 cards project in May I was determined to do two things: 1) get my head and my heart back into my art and 2) avoid churning out a lot of cards merely to catch up with my project quota.
To help achieve those goals I deliberately didn't work on the project every day; instead I waited for the proper inspiration to come along and only then worked on something. Some cards took only a few minutes to complete while others took several days to finish, but I simply followed my instincts and let the project take me where it wanted to go.
It was tough starting over, so I eased my way back in with these sticker art cards, which are the simplest and most fun to make. I paid homage to another of my favorite cities, my lifelong love of the sea, and cheered myself on with some thoughts.
I also experimented with mixed media with the usual mixed results. I loved how my little uncaged cardinal card turned out, but I discovered mosaic art is a lot tougher than it looks.
I made only three quilted/beaded cards this month, but I took a pantser approach and just free-quilted whatever came to mind. This is not my normal method but under the circumstances I felt it was the right approach, and I enjoyed it.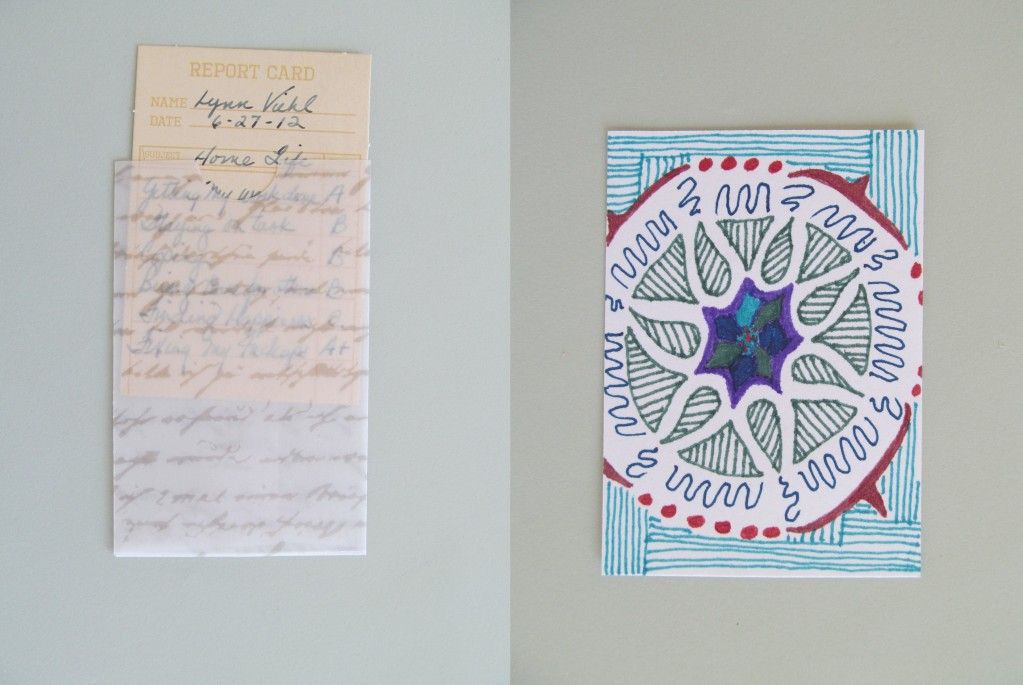 I had two cards that alternately pleased and dismayed me. I loved using some scrapbooking supplies to give myself a little report card (probably the teacher in me) but I was not so happy with my marker doodling. I don't think I'll ever be an expert with markers.
I painted a series of ten cards using alcohol-based ink and Yupo. I also worked out some of my feelings of despondency by adding an argument I was having with myself.
I also composed a Haiku on recycled bits of last year's calendar, messed it up halfway through, but corrected it and liked it anyway. The mistake merely reminds me that I'm human.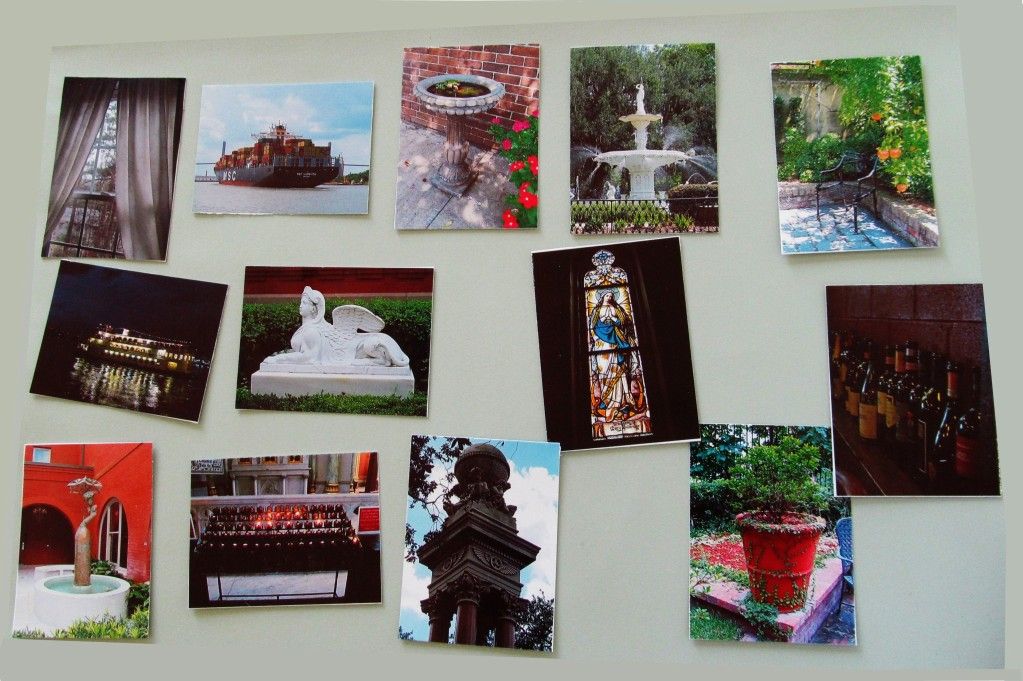 I finished up my cards for the month with thirteen photos, twelve of which were taken during my trip to Savannah. Rather than try to make cards of all the grand sights I photographed, I used smaller details from the trip, and was very pleased with results.
My total for July was 46 cards, and while I didn't catch up to where I should be with the project I definitely got my groove back, passed the 400 card mark and feel ready to return to a daily work schedule.