I'm going to steal the photoblog today to post some pics and a report for my guild pals: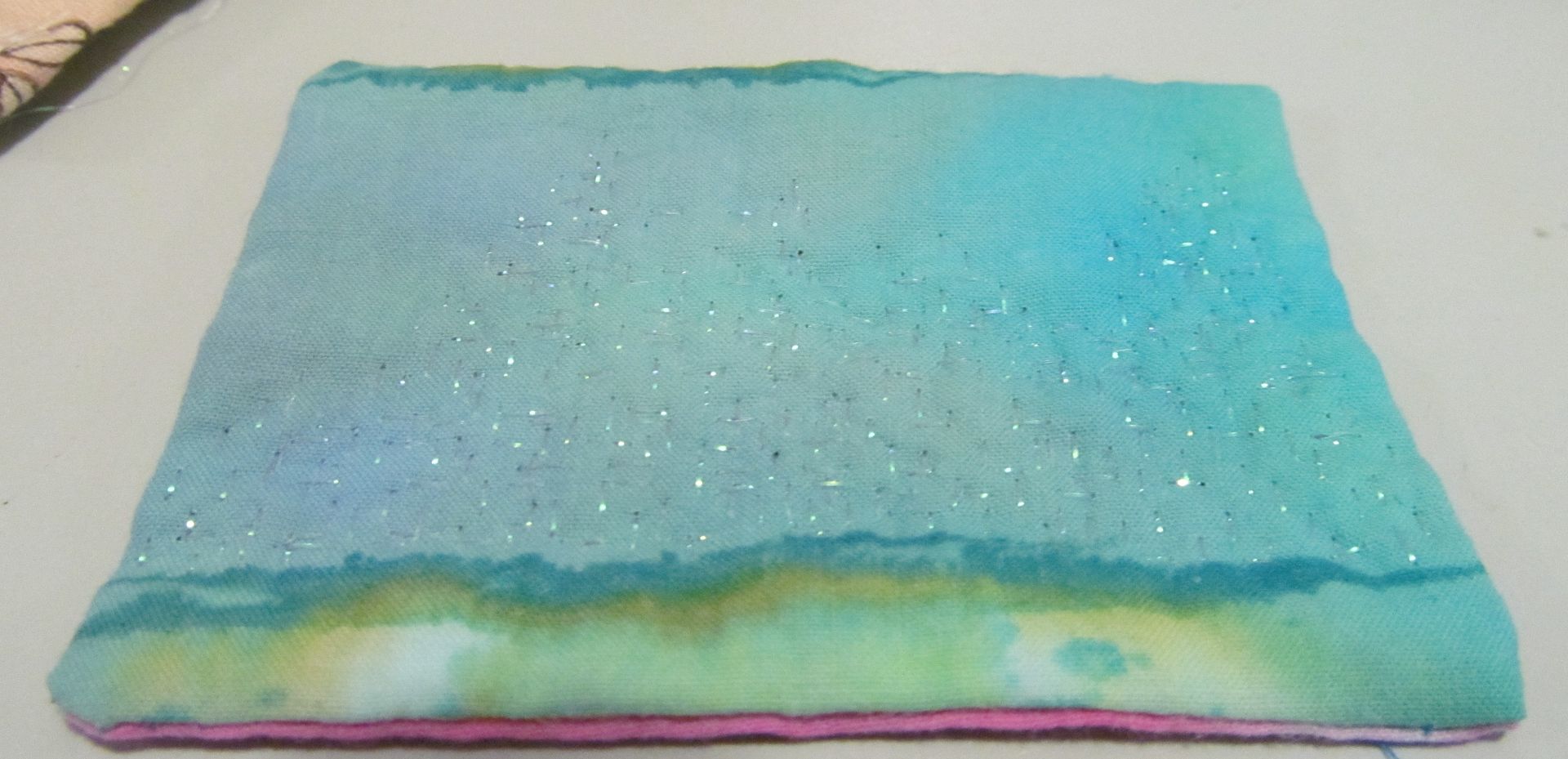 This is an ATC from my 1K Cards Project that I quilted with the opalescent "silver" Sulky metallic thread that I got in the notions swap.
The thread is opaque white, not silver, and it's more holographic than metallic (shows a distinct pale green shimmer.) It's also extremely lightweight and difficult to see; whenever I threaded my needle I felt like I was handling a strand of spider silk. As I sewed it snarled like crazy but it was a bit stronger than the other holo-Sulky threads I've used so it didn't snap. As for using it with a machine, I don't recommend it. Despite changing to my lightestweight needle, and sewing with it on a single layer of thin silk, the thread bunched and birdnested and jammed up my bobbin three times before I gave up (if you've got an embroidery machine with delicate silk thread settings you might have better luck than me.)
I liked the shimmer and the transparency of the thread, but you really can't see all the stitches unless you move the piece out of direct light and squint. Plan on squinting
a lot
. This makes it hard to eyetrack under normal sewing conditions, so if you want to use it for handwork you'll probably need some of that narrow adhesive stitching tape to mark your progress.