During the winter we don't see much of
George
, our resident gopher tortoise. This year it's been so cold he hasn't made any appearances at all, and he's a bit of a senior citizen (from what we've calculated, at least in his thirties) that we were a little worried he might have gone on to turtle heaven.
Not so, I found out yesterday, when he and I crossed paths in the yard: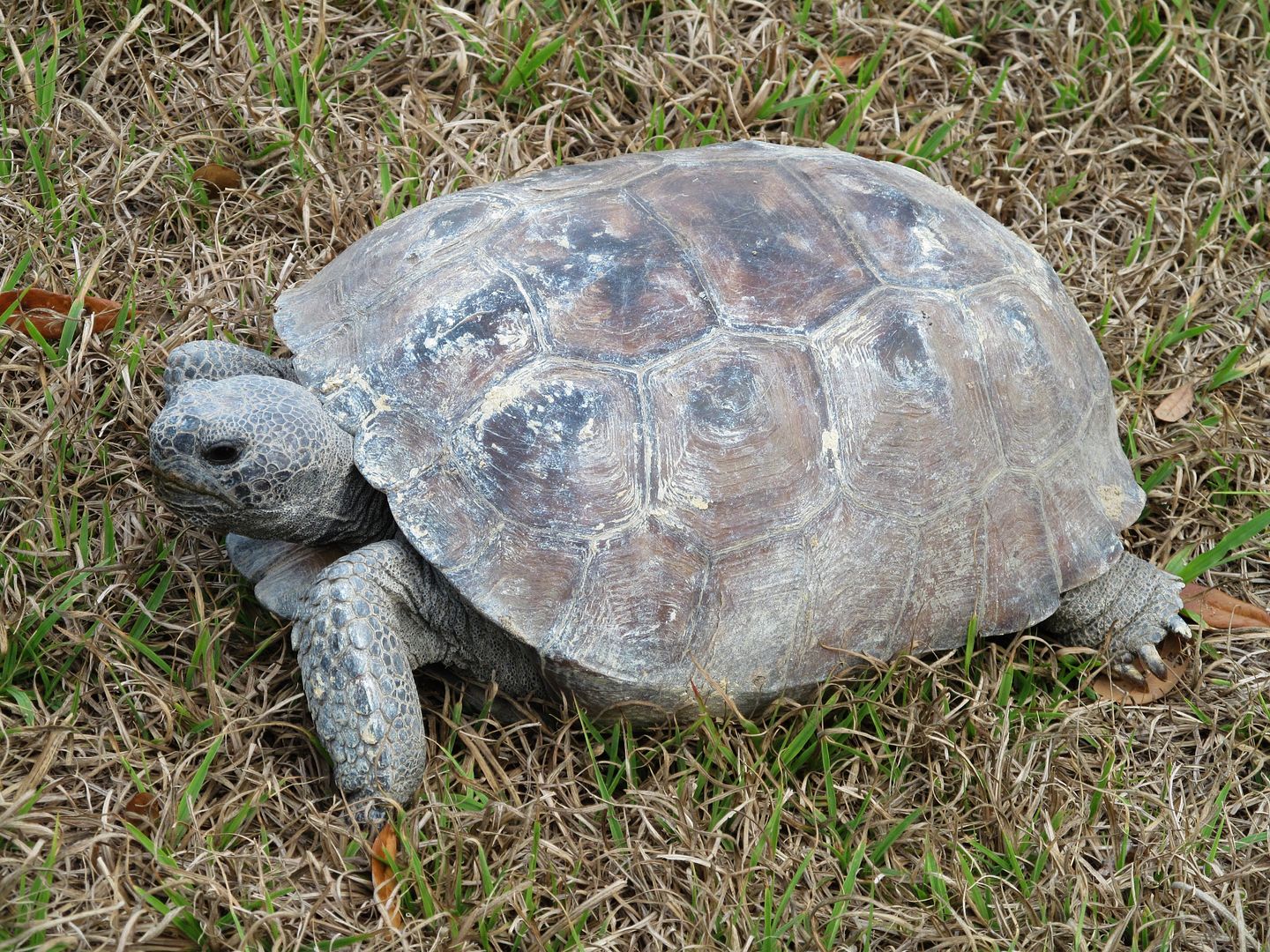 Can you tell how thrilled he was to see me?