Here's part of my next art project: a wonderful old ledger I found on Etsy from Vintage dealer
SaffronColoredPony
.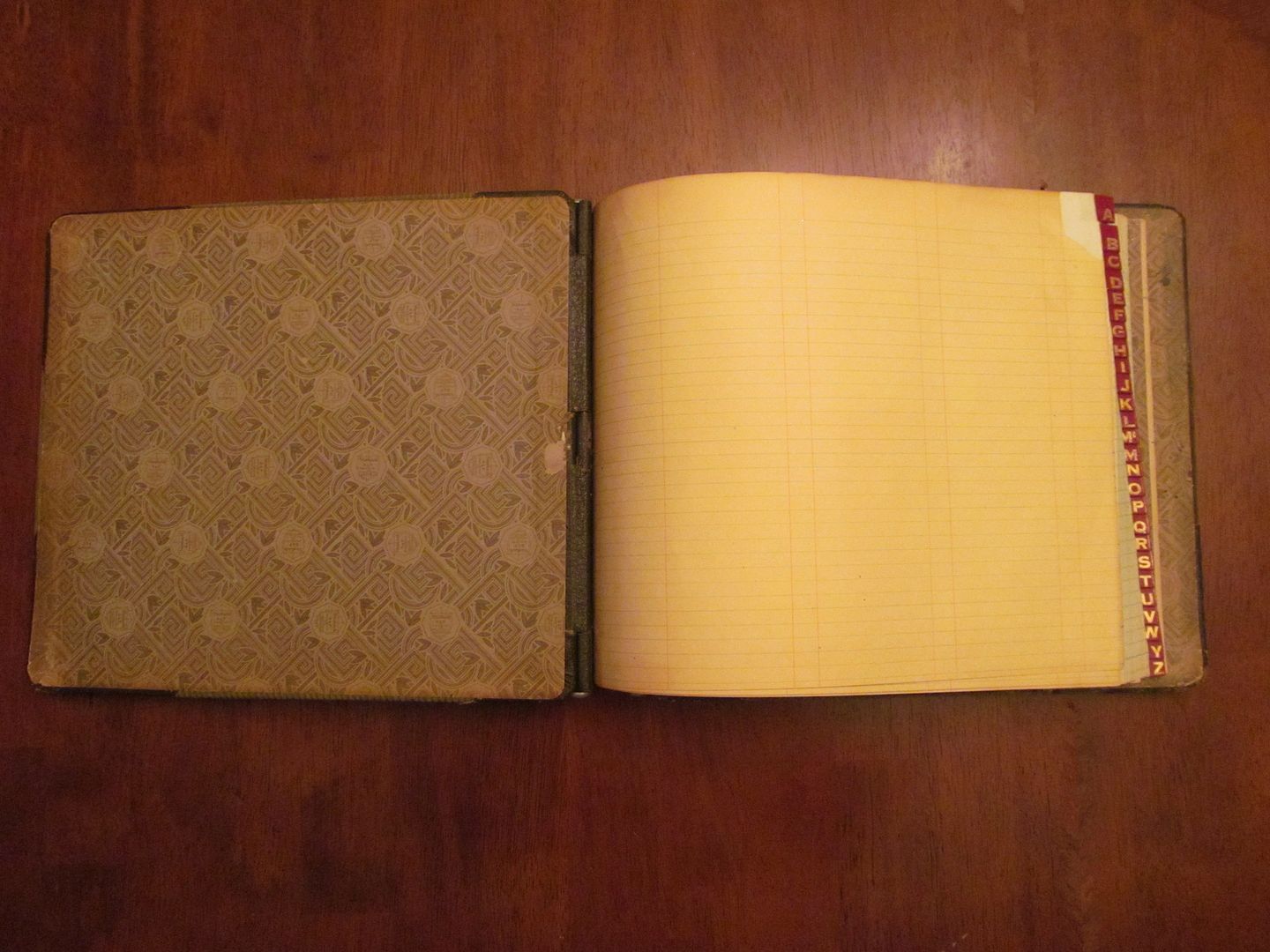 It probably dates back to the forties or fifties. Fortunately for me all the pages are blank so I have plenty of room to work. I also love the overall shabbiness, which is just the right amount for my purposes.
The only bit of writing I found was this, located at the top inner corner of one end page. I'm guessing it's the original owner's name and address.
For now I'm going to keep the exact details of the project a mystery (so as to fit my new theme for 2013.) If you'd like to see what I do with the ledger, stayed tuned to the photoblog for updates.