According to the calendar the moon will be full on Monday, and when I walked the dogs late this afternoon I saw it hovering over the pines: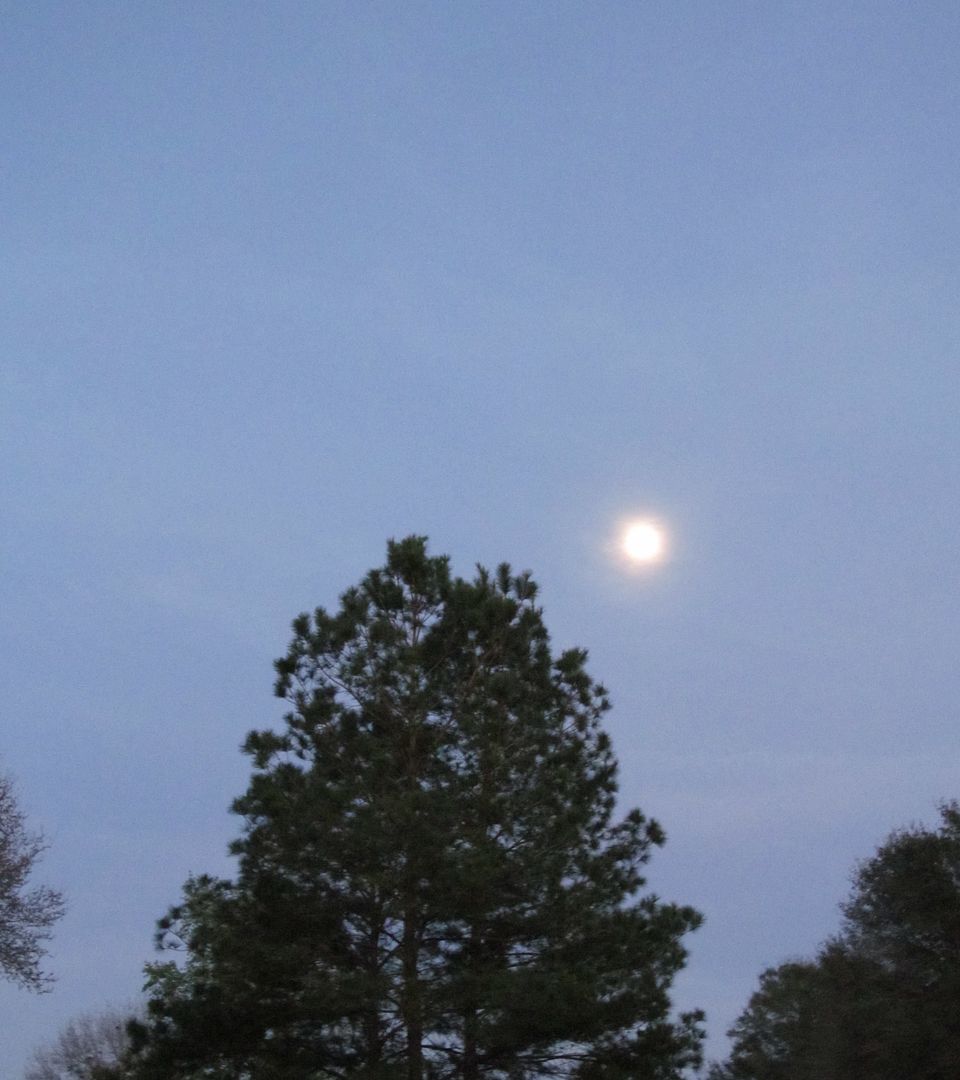 It was really lovely, and I wanted to get a picture of it with the pines, but the camera wouldn't focus.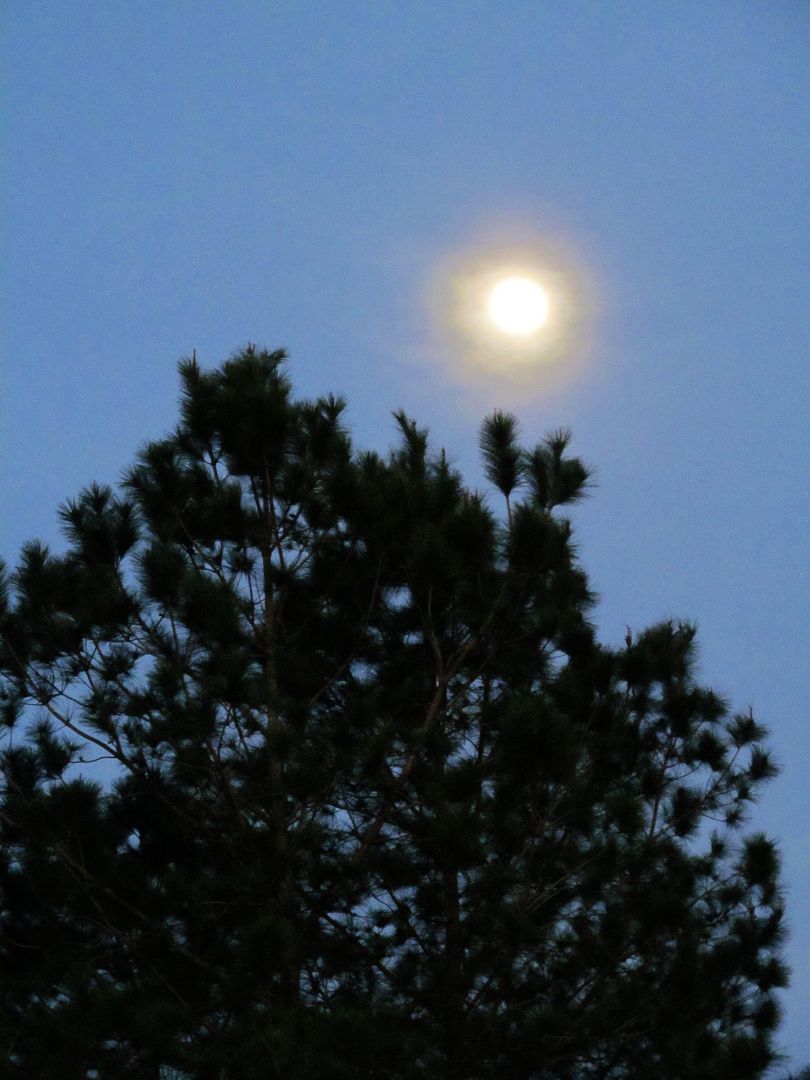 I zoomed in on just the moon, and the background on the display screen went black. Many attempts to focus on the moon thereafter failed, but one shot did come out not so blurry:
The sky was still blue, but zooming in on the moon turned it black. I guess it has something to do with the brightness of the light and the camera's auto mode. Rather odd, but a neat effect just the same.