Since I'm haunting the home improvement shops now to get ideas for my garden it may as well be Planting Week here at the photoblog. Today I'm trying to wrestle down my dislike of yellow by featuring all the sunny flowers I do like: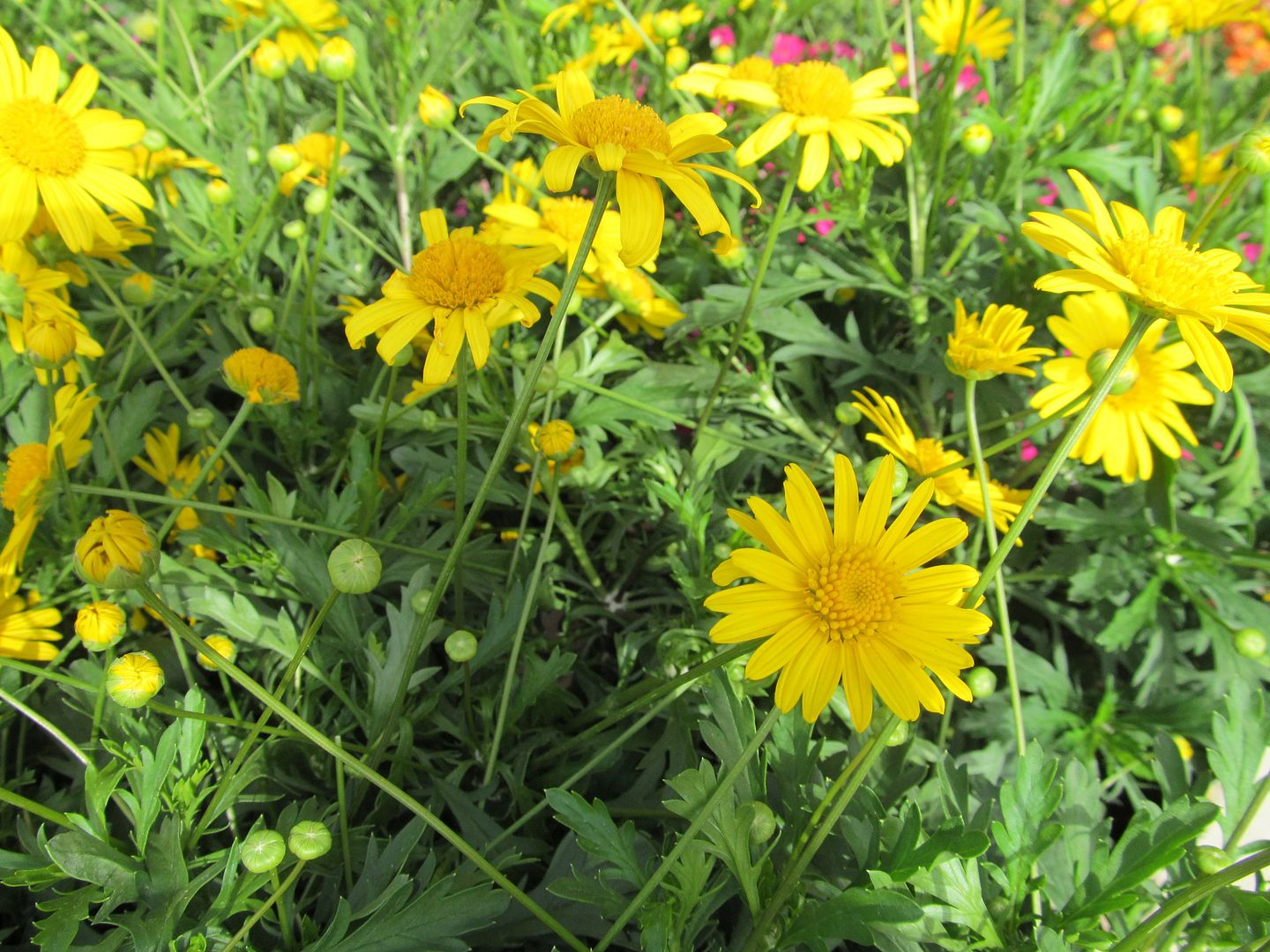 Bush Daisies -- friendly, cheerful, and they grow like weeds.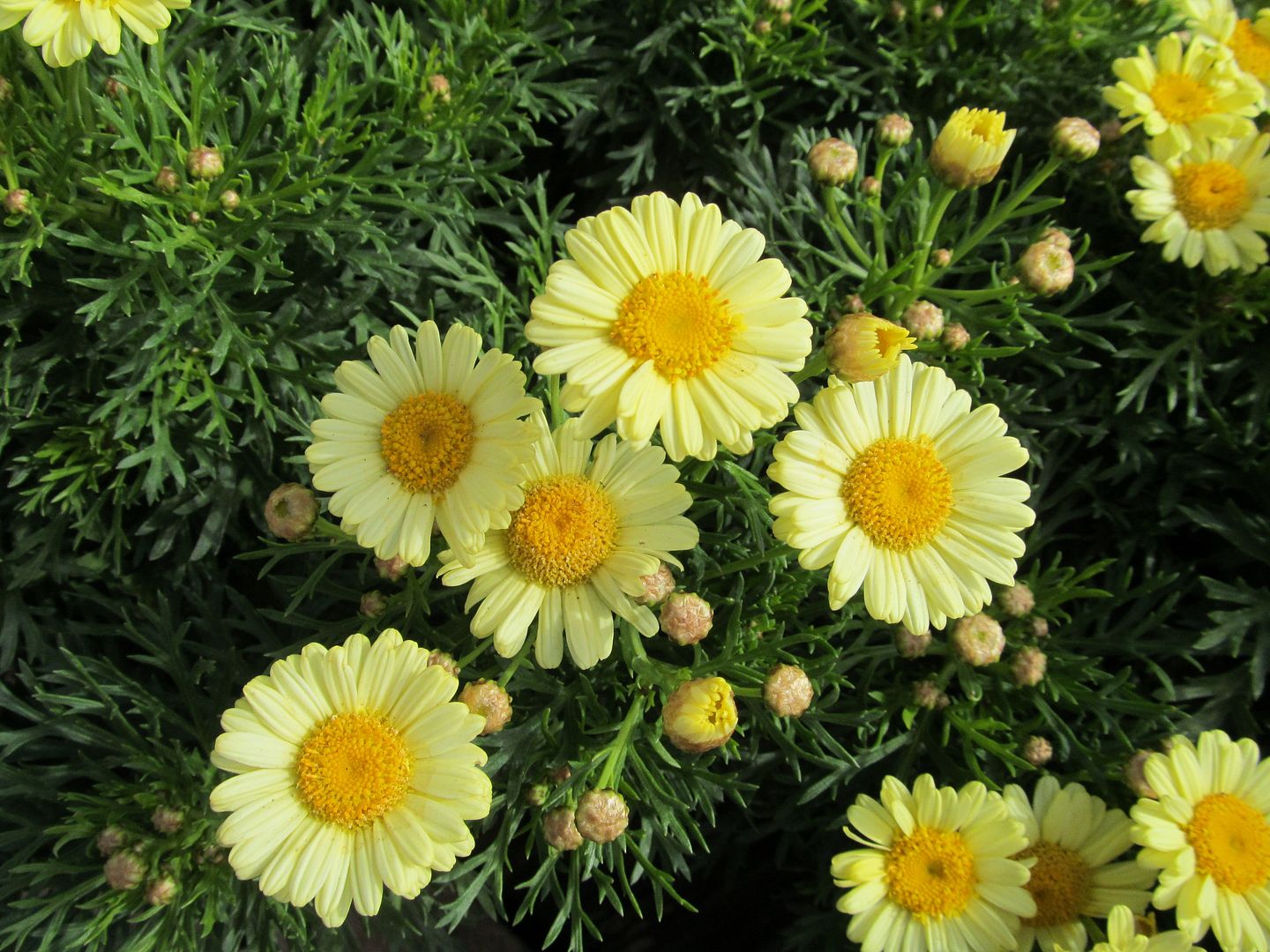 Argyranthemums -- a great container flower; lush and lots of blooms.
Lantanas -- I discovered these during a trip to a theme park; small but interesting, like mini hydrangeas.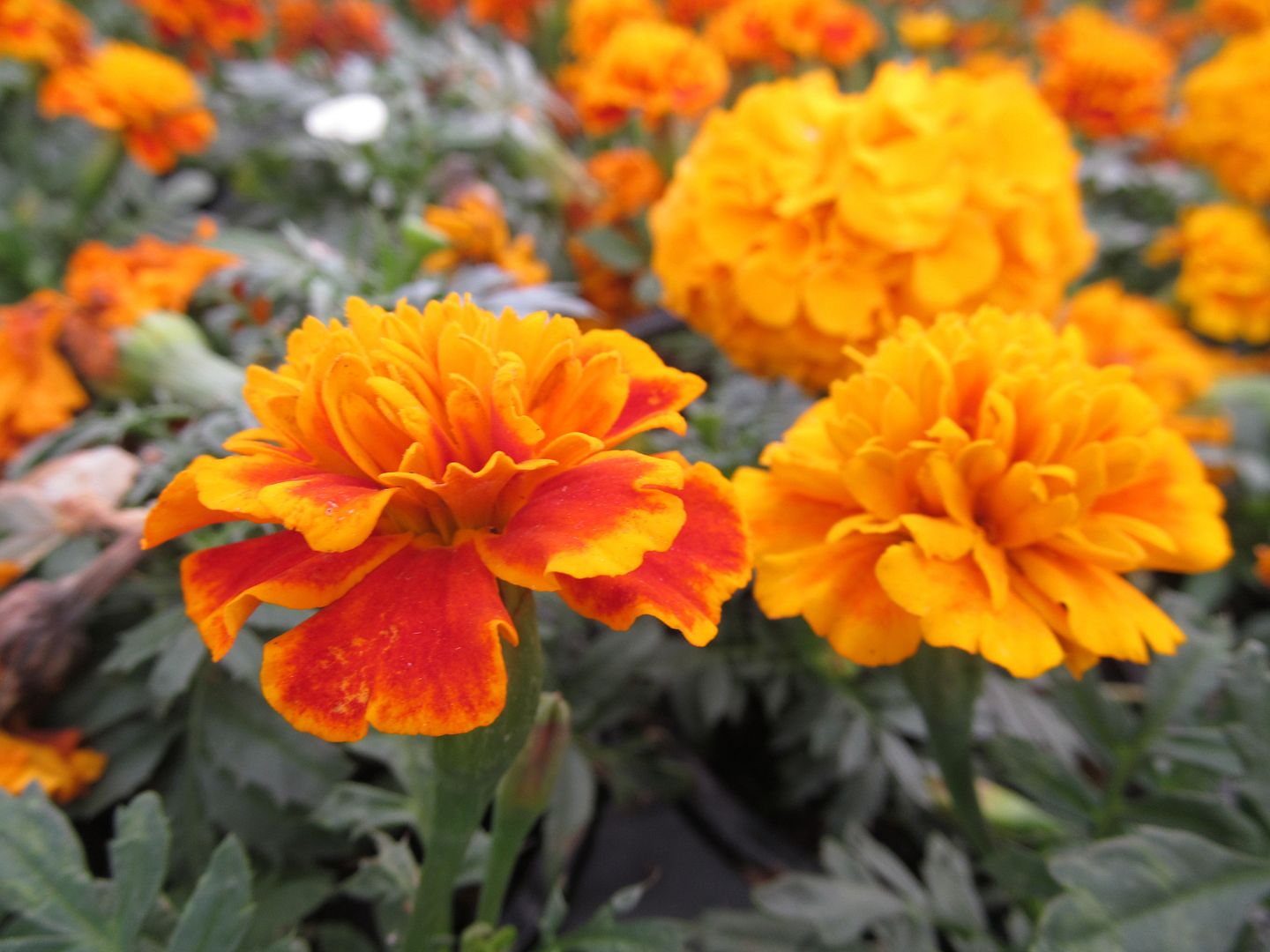 French Marigolds -- I've always loved marigolds, and these are in my favorite "cheddar" shade of yellow.
Snapdragons -- surprisingly hardy for such a delicate-looking bloom, and they add an elegant touch to any garden.
Now all I have to do is decide which to plant when Spring arrives. I'm leaning toward the marigolds, but those snapdragons are awfully tempting . . .