Winter boomeranged a bit here and as a result Mama Mourning Dove has had a rough time with nest #2, but she's stayed with her brood even through freezing nights.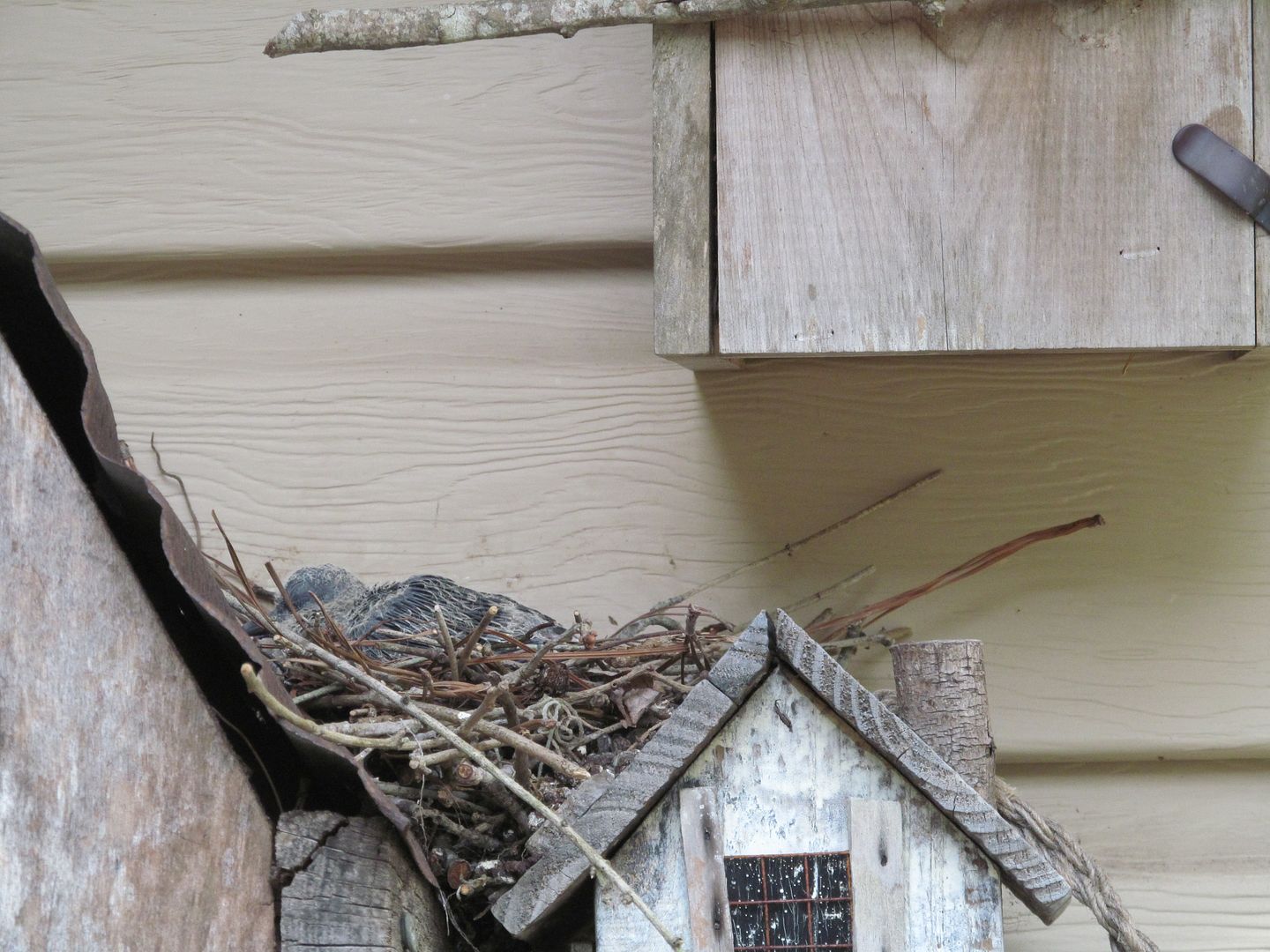 She finally flew off to eat this afternoon and gave me a chance to snap some quick pics of her new twins.
Doesn't look like it but there are two. Both babies stuck up their heads to eye me when I came close, then huddled down. Rather than keep upsetting them by trying to get more shots of both I left them in peace.