In July I hauled out my springform pan and made a homemade raspberry cheesecake for my kid's birthday. This particular recipe takes two days to prepare, and probably has enough cholesterol and calories to take down an elephant, but as cakes go it's a show-stopper: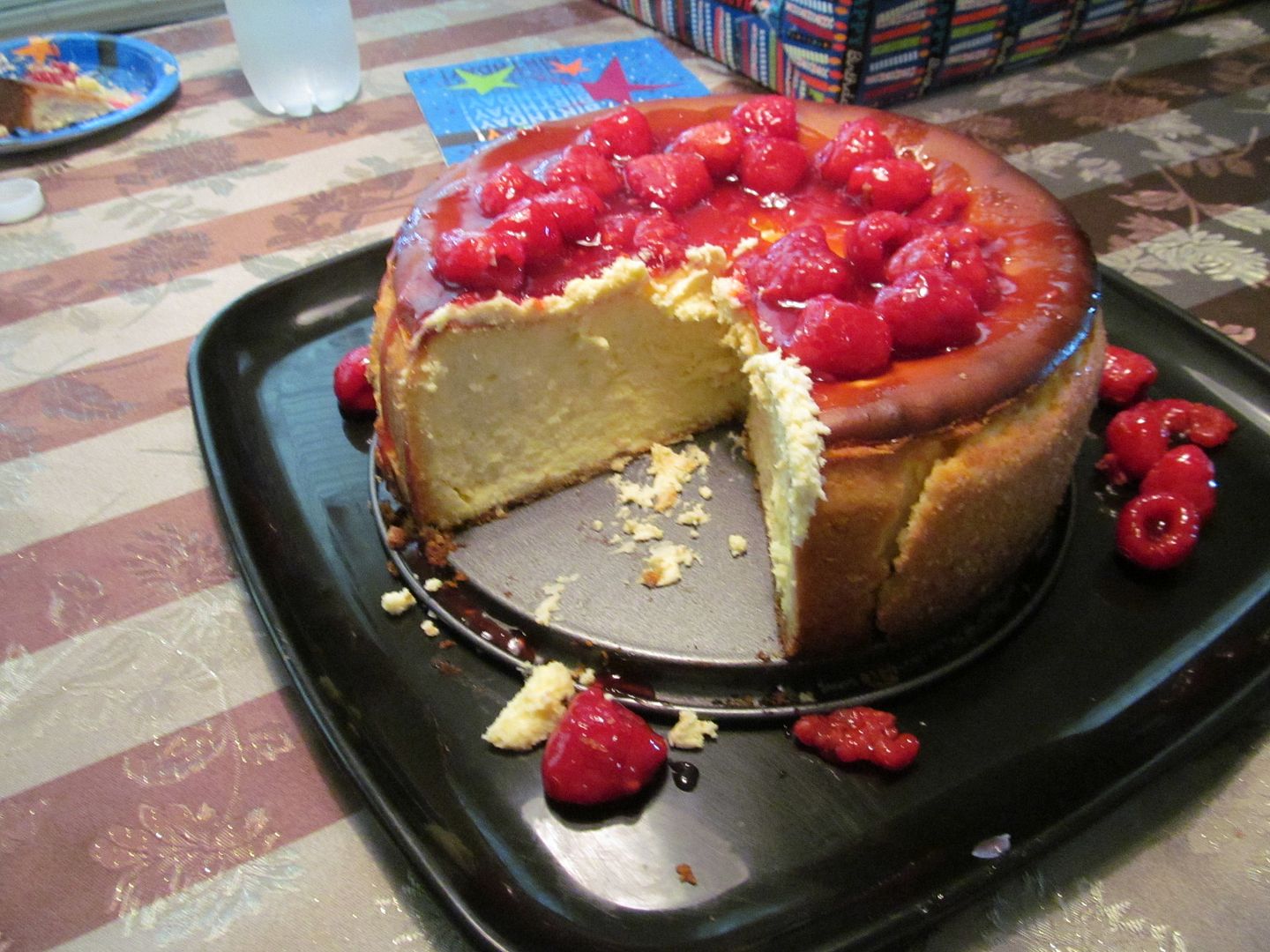 The glaze for this is one I learned from adapting
a similar recipe
by Ina Garten, aka The Barefoot Contessa. My version is 1/2 to 1 cup cup of seedless raspberry fruit spread (I used Polander), heated over low heat until it liquifies. Add in a half-pint of fresh raspberries (or as many as you want) pour over the cheesecake and refrigerate until firm.