The front and back of my latest experimental crazy quilt tote: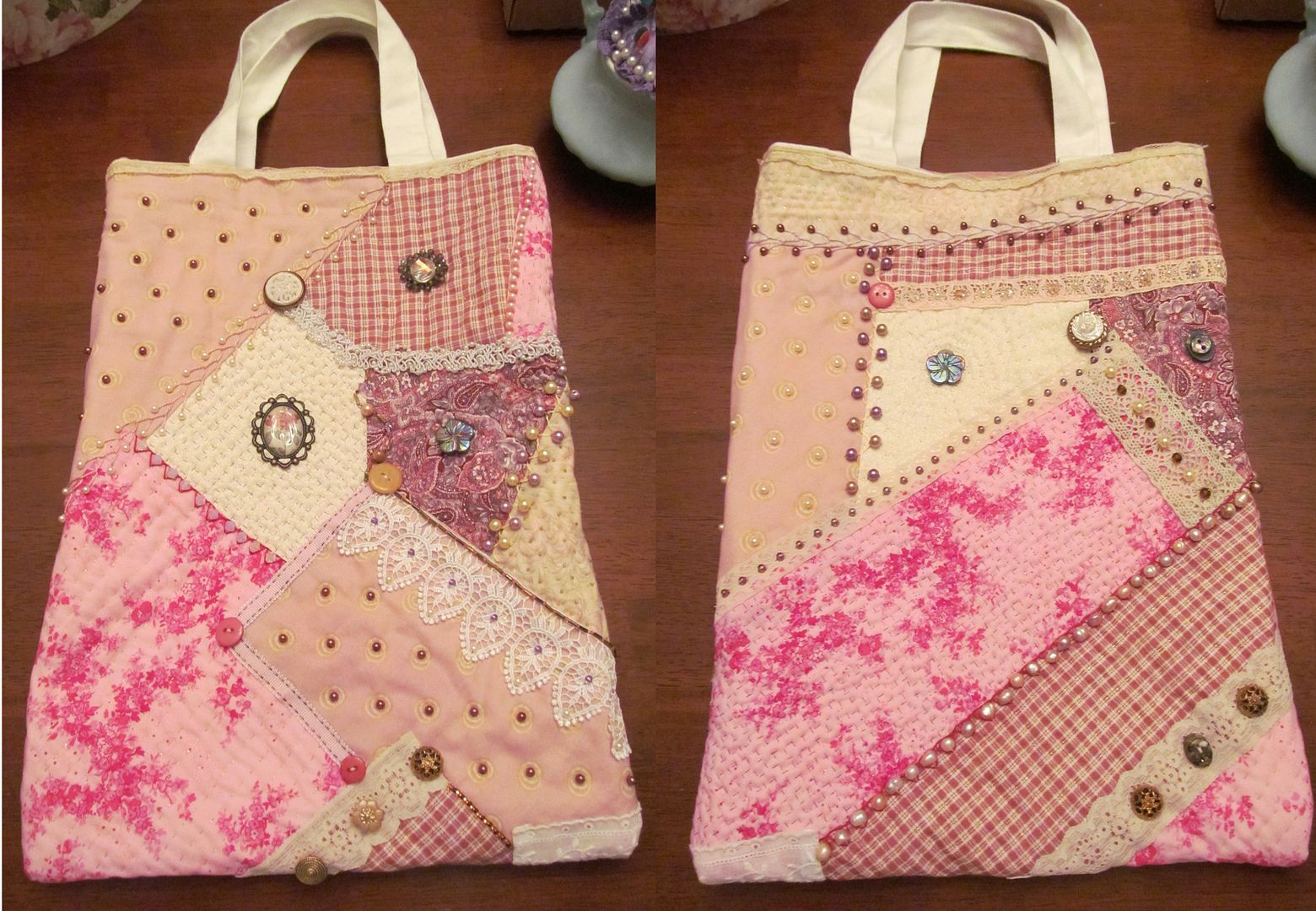 I selected shades of pink for the tote (including the very bright hot pink floral) as color anti-aversion therapy, and to challenge myself to work it into something I felt was beautiful.
Here are some detail shots:
I think it was mostly a success. What I learned from this exercise is that while I may never love hot pink I don't have to avoid it. This tote also convinced me to try another, subtler version with some other colors and prints for more balance: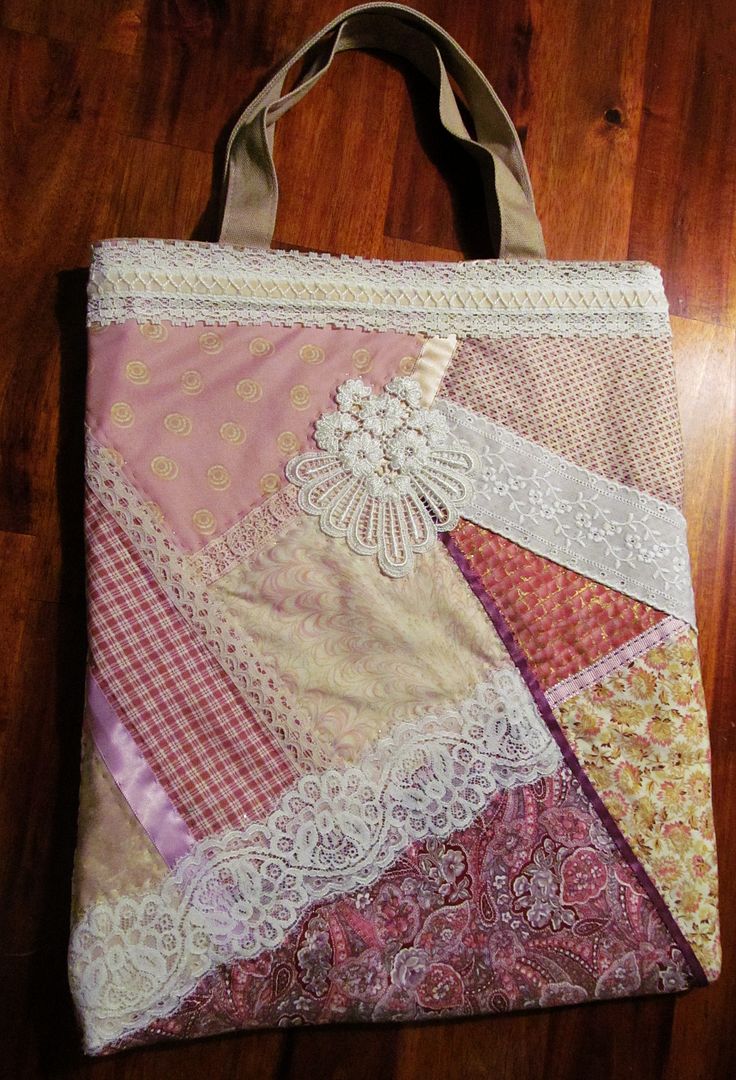 This second pink tote came out so well that I'll be giving it away over at my
Disenchanted & Co. blog
tomorrow with some other goodies, so if you'd like a chance to win it, stop by.