I just finished this, my latest crazy quilt tote. Front: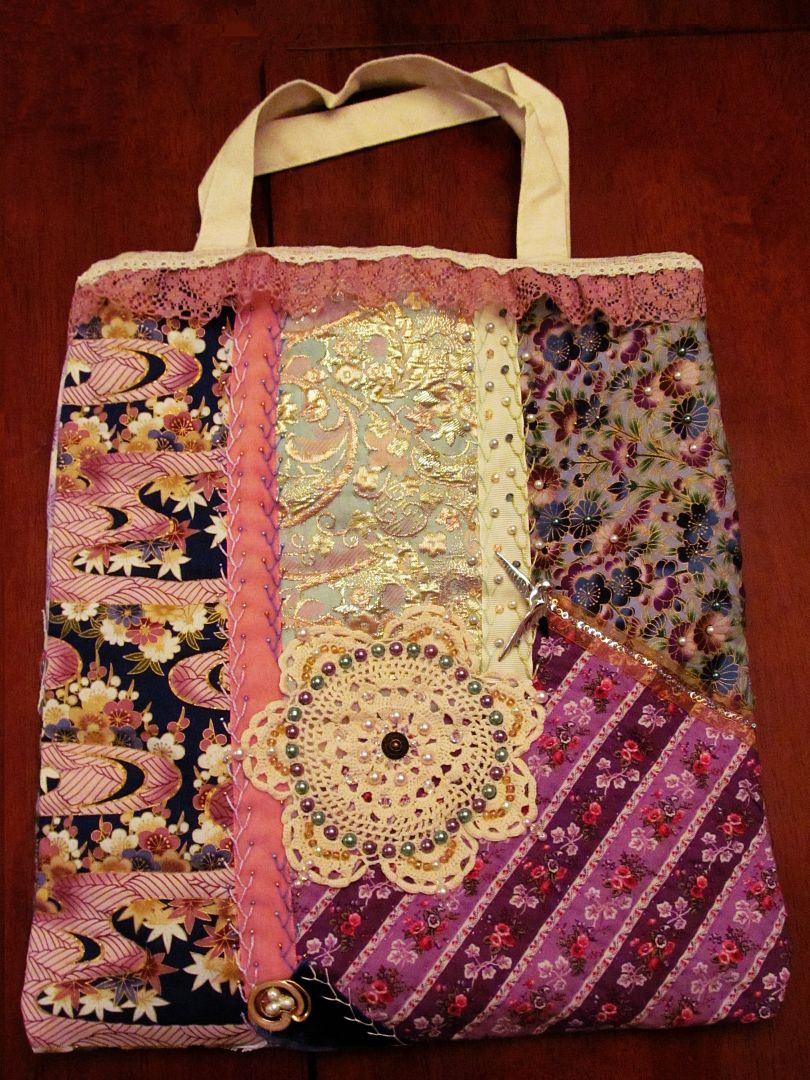 Back: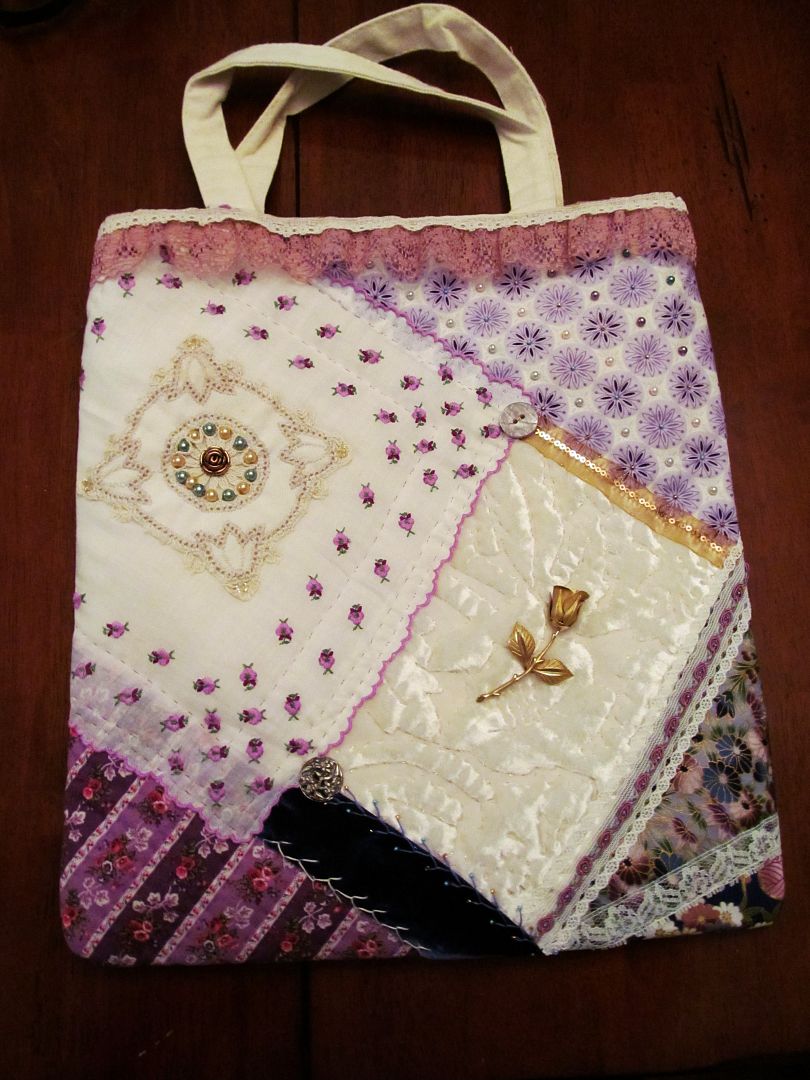 Detail Back:
This time I outlined with gold holographic thread the solid bits in the white burnout velvet panel, and then pinned to it a pretty gold rose brooch I found at one of my favorite antique stores. I really liked the effect. Also, the white panel with the little violets and the lace medallion is an antique handkerchief.
Detail Front:
I love crochetwork but it's often hard to add and embellish a finished piece to quilts. I experimented this time with a small doily and added faux pearl and crystal beading all round it. One thing I learned: if you bead in a space, count your spaces before you bead in more than one color so you can stagger your shades accordingly!
I'll be giving this tote away on Valentine's Day -- stay tuned to my author blog for more details.