Three lamps in particular caught my eye while I was looking at different types of vintage lighting: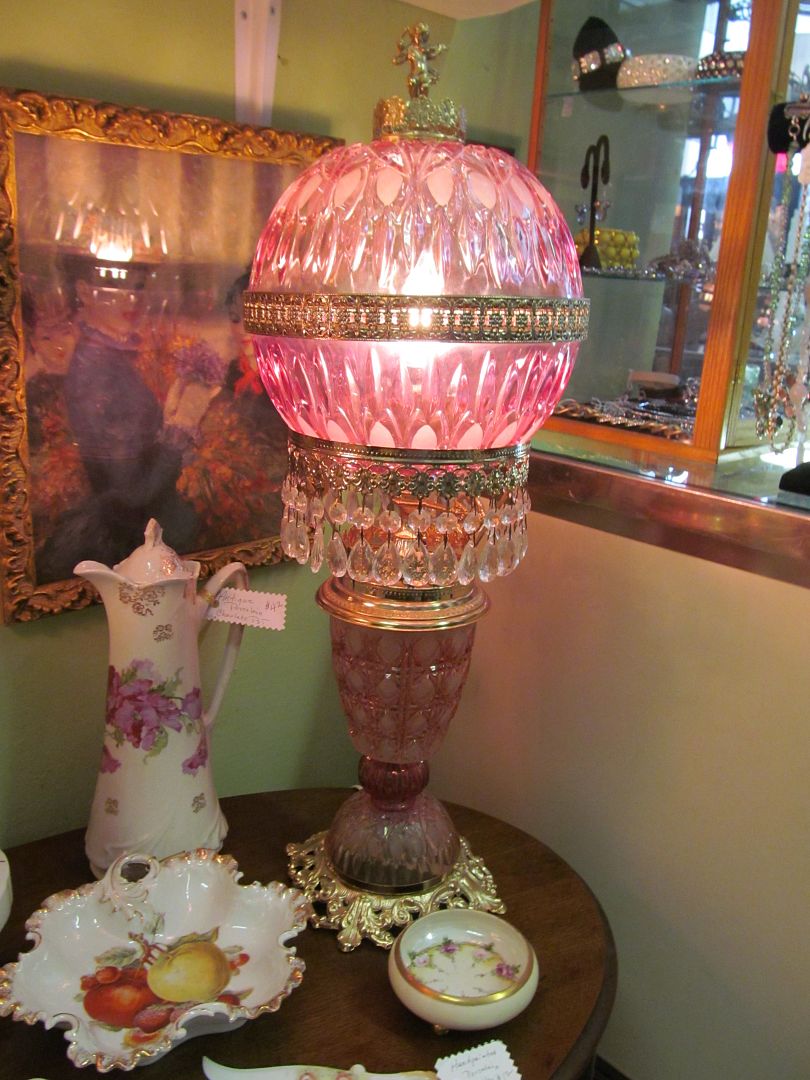 Elegant and rather stately for such a feminine piece, too -- I think when lit by flame the cut crystal globe chimney must have looked amazing from across a room. If it were amber instead of pink I think it would fit nicely into one of the bed chambers at Morehaven (Lord Dredmore's lair.)
The murano glass base of this lamp dates from the 1960's, so it's a bit too modern for my world, but I love the pagoda styling and the orangsicle colors of the glass.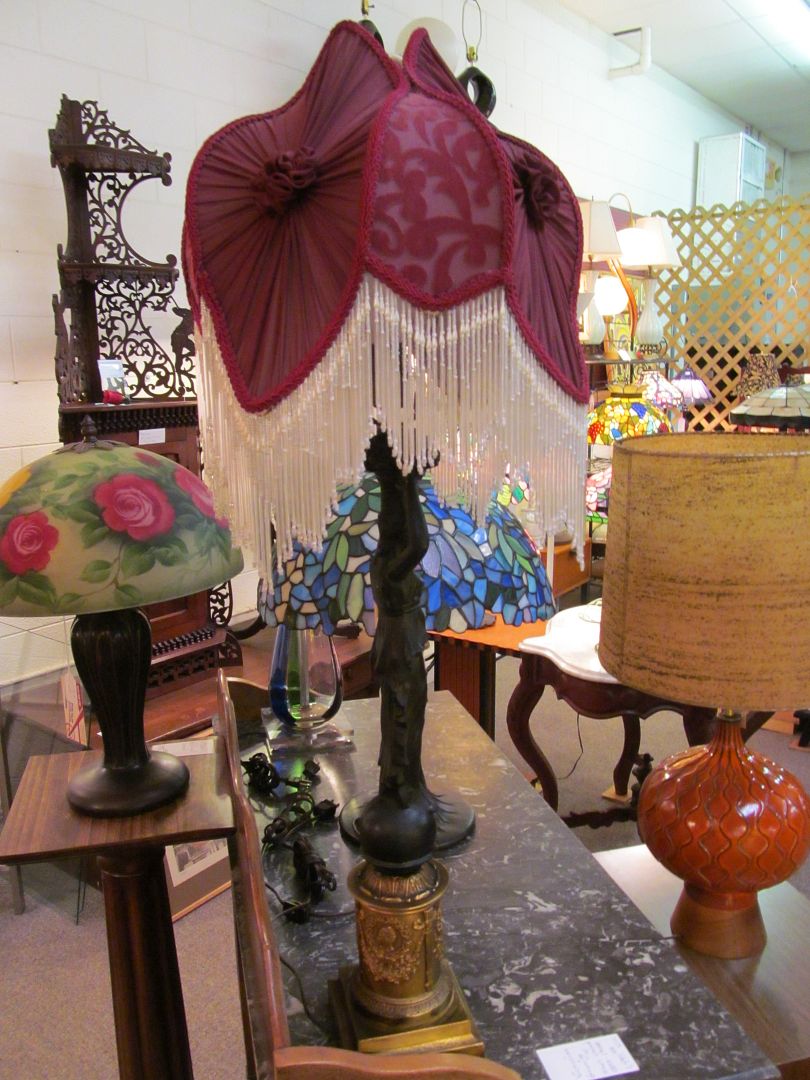 Kit's best friend Carina probably has a pair of these lamps in her office with sculpted bronze bases. She'd probably commission them to feature a couple of handsome dudes versus the lady you see here.