Today's recycling topic: waste that seems impossible to recycle (for want of a better term)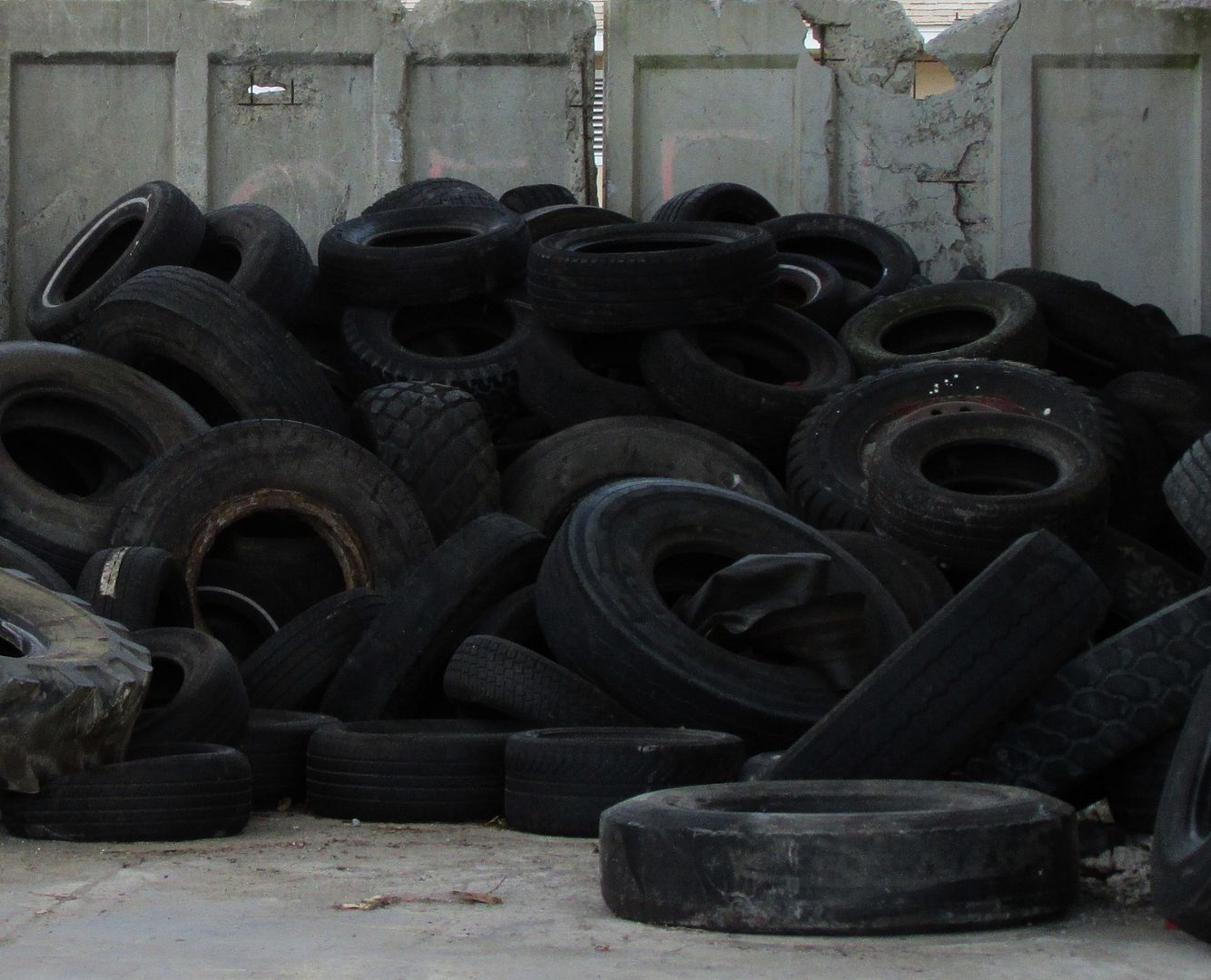 According to the EPA over 275 million old tires lay rotting in junkyards around the nation, and it may be because people think you can't recycle tires. Not so; as a kid I used to love playing in swings made of old tires (which everyone seemed to have in their backyards.) Today we turn old tires into everything from playground safety coverings to shoe soles, too. To see some really inventive recycling, WebEcoist.com has
a very cool collection here
of 25 things made from old tires.
Not everyone can make swings or art from their old wheels, but when you get new tires for your car, ask your salesperson if they have a recycling program. You can also check around your local community to see if any company wants old tires for manufacturing new things and take them there yourself.
It may seem impossible to recycle old concrete, but with a little effort you can. For a couple of years we used ten old cinder blocks to serve as makeshift "stairs" on our back porch (this is because we couldn't decide on how we wanted to build the permanent version.) Some concrete blocks can be used as pavers around the bases of trees, or as building materials for a backyard barbecue or fire pit, too. Btw, you do want to make sure the concrete you're recycling does not have any lead-based paint on it before you put it to any reuse that involved food preparation or frequent contact by you or your kids.
Many construction companies grind old concrete into gravel to serve as a foundation for new roads, or as aggragate to make new concrete, so check with your local contractors to see if they'll take it off your hands to build something new.