I'm taking a longish walk every day now to enjoy the arrival of Spring, and one newcomer in the neighborhood is this little, low-to-the-ground pinkish bloom, which I see sprouting up here and there I go: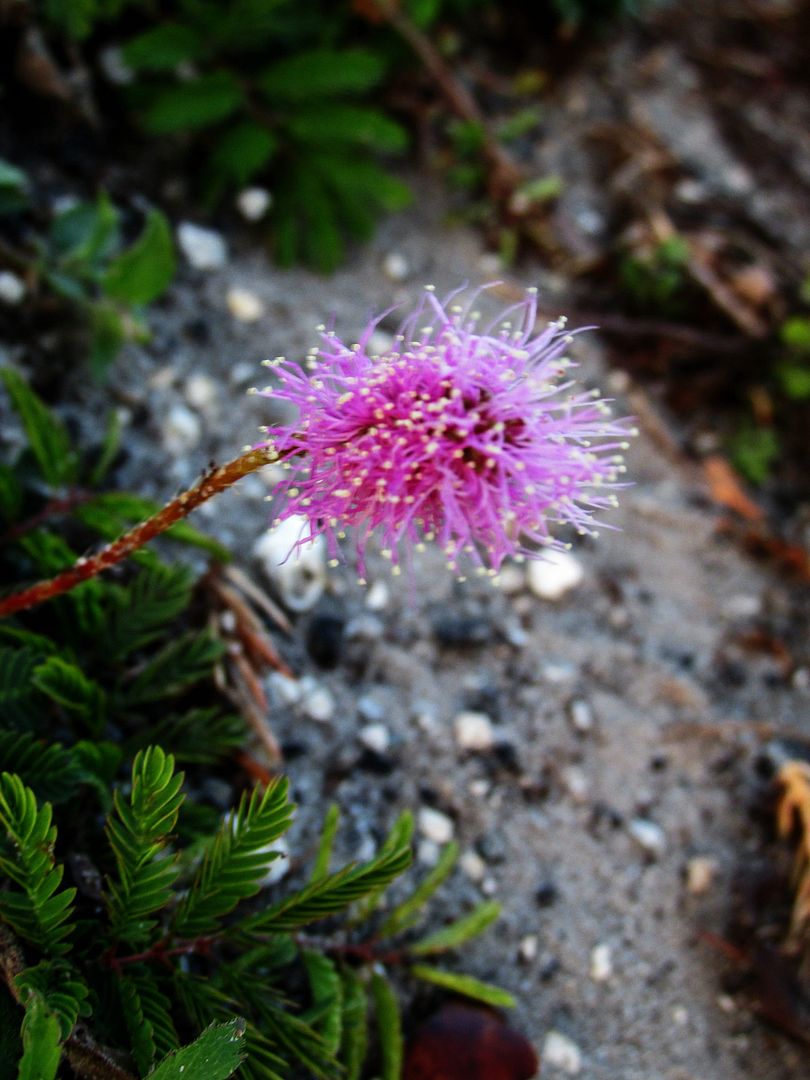 It reminds me a bit of the blooms on a bottle-brush tree, except around here those are always red.
Whatever it is, it sure is cute. For a pink weed flower, anyway.