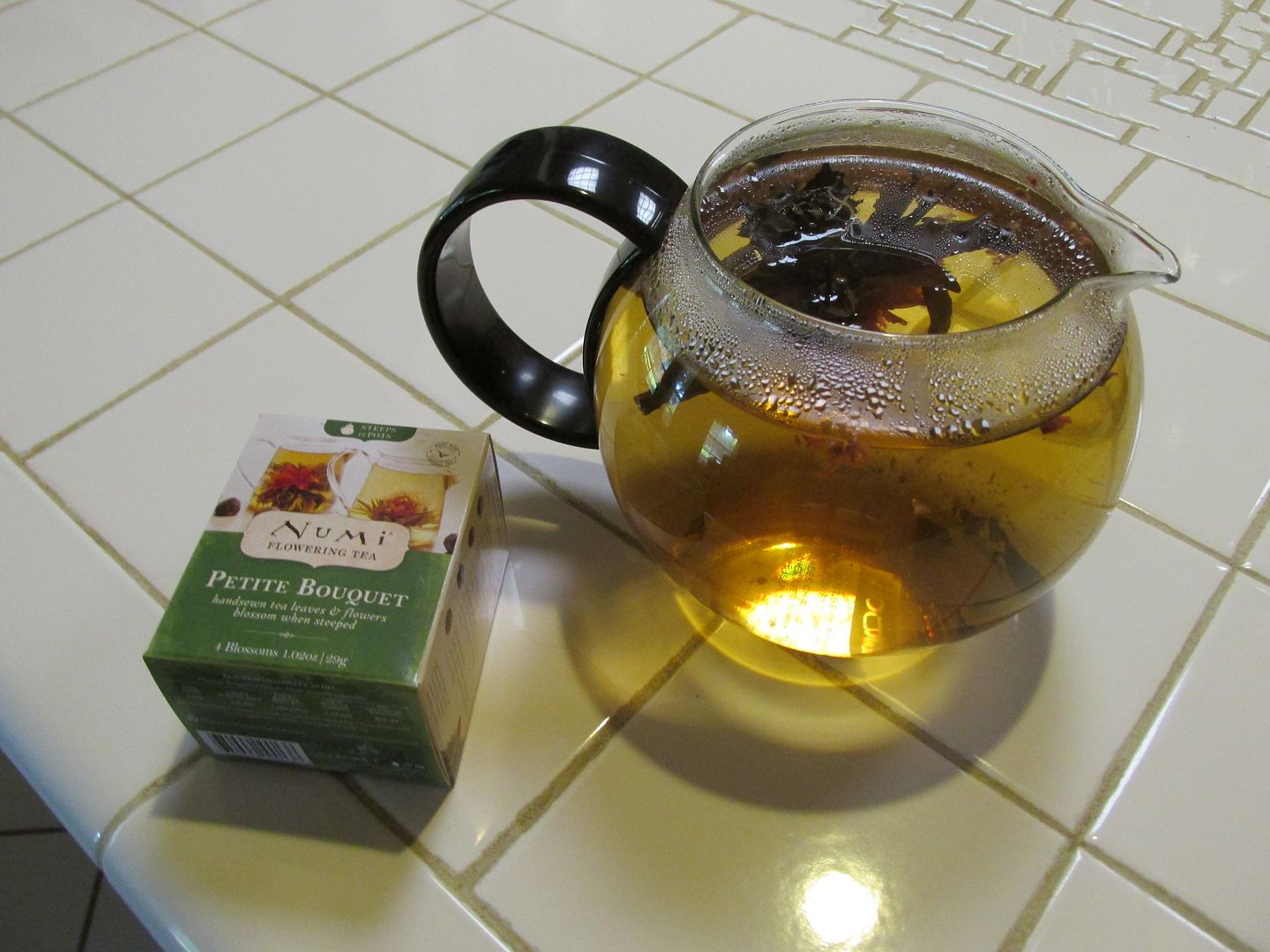 One of the new things I tried while I was away was Numi tea, which is a "flower" of petals and tea things sewn together. You drop it it your pot, add boiling water and it flowers open as it steeps. You then drink the lovely tea.
My flower turned out to look more like a sea urchin (and it never sank to the bottom as per the package illustrations but just floated around.) Still, the tea was delicious -- oolong + peach -- and I admit, it was neat to watch the little urchin grow.
I purchased my box at World Market, btw, and it's $5.99 for four "flowers." You can reuse each one three times, so that works out to about fifty cents a pot.