The final topic for recycling week is one every home owner has to deal with, aka the reason my guy and I went to the local landfill: yard waste.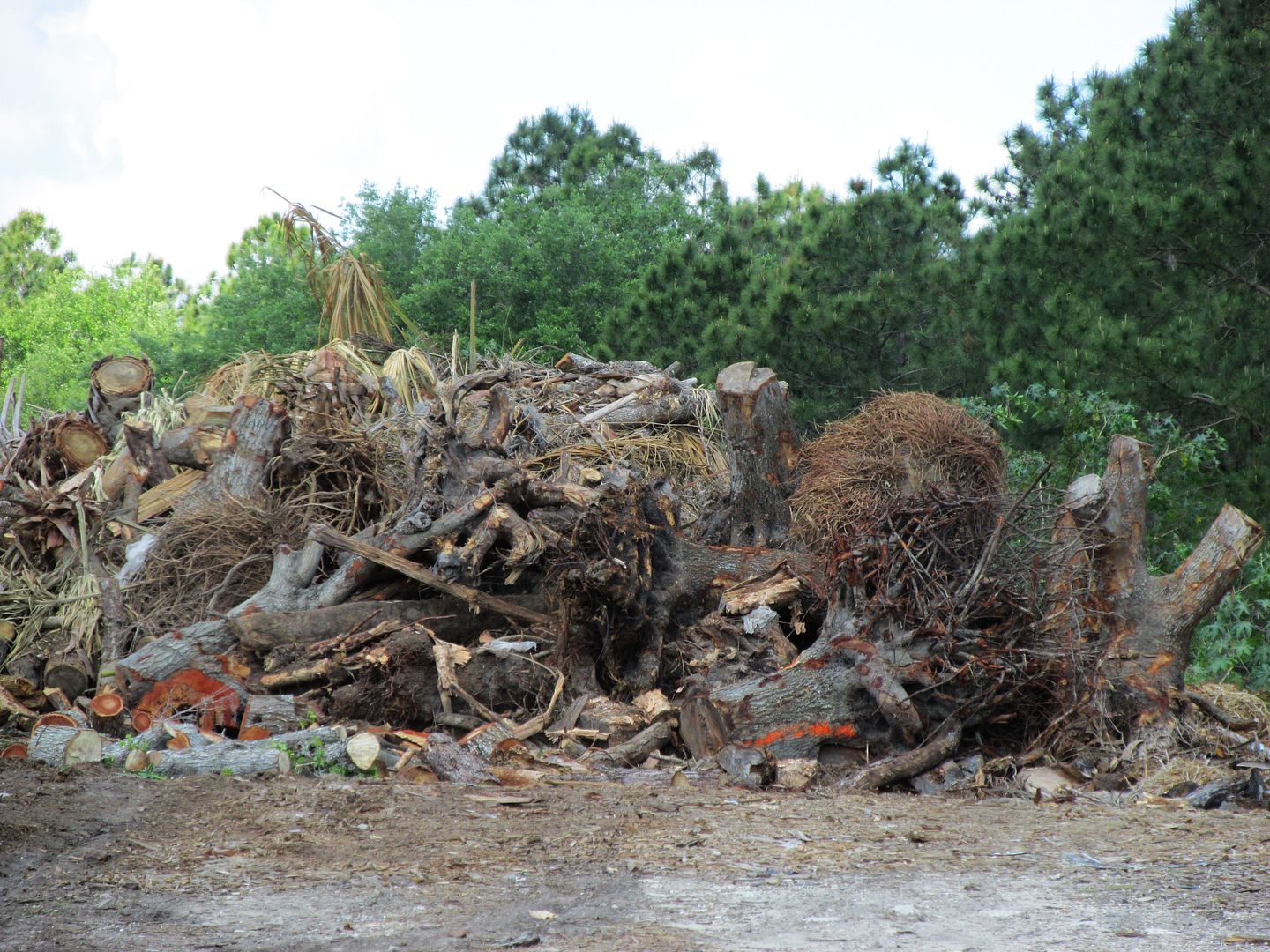 While trimming our trees in preparation for hurricane season yesterday, my guy created 400 lbs. of yard waste just like this pile -- and that's from only one day of work. He has about another week of trimming to do, so figure we'll have at least another ton of cut branches, leaves and stumps to dispose of before we're ready. Since we have a fairly well-wooded property, we have to do this at least twice a year, so while I can't give you a figure on how much yard waste everyone creates per year, I can tell you we probably produce a minimum of three tons.
So how do you recycle three tons of yard waste? We do reserve a small amount of our oak and pine branch trimmings to season in order to make our own firewood, and we chop up our dead leaves and grass clippings and respread them over our yard to return them to the soil (versus bagging and trashing them.) The rest goes to the local landfill, where it is recycled into mulch:
Many landfills offer this mulch free or at a low-cost to anyone who wants it, so it is constantly recycled. You can also check with your local firewood, landscaping and plant/nursery companies to see if they accept donations of yard waste for recycling.