One of the things I did a lot of while I was recovering from surgery was hand beading and quilting, which I discovered I can do strictly by touch (as long as someone else threads the needles for me.) This art quilt tote was one of the more interesting projects I worked on: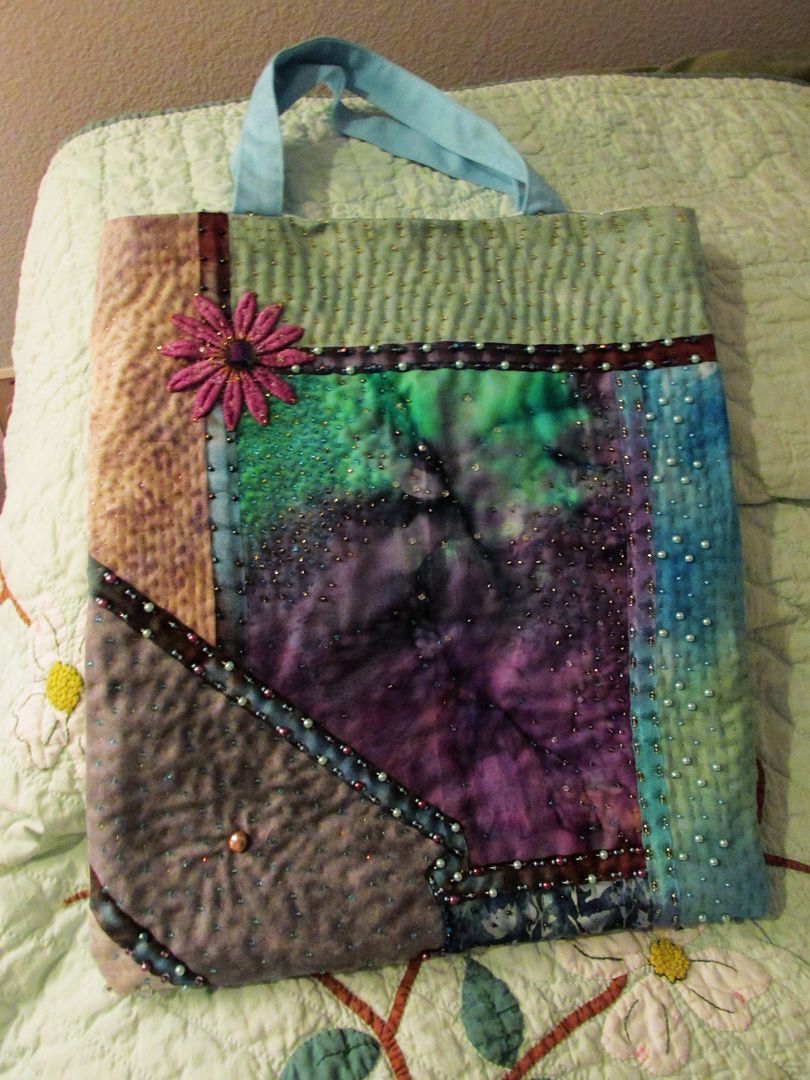 I got this cute hand-dyed venise flower as a little extra from one of my lace suppliers, and let that inspire the entire piece:
It didn't come out perfect -- quite the opposite -- but perfection wasn't the point. I love all the shades of violet, and I wanted to celebrate that love, so I did. It also kept me from going crazy while I was vision-challenged. Here's a detail from the back of the tote: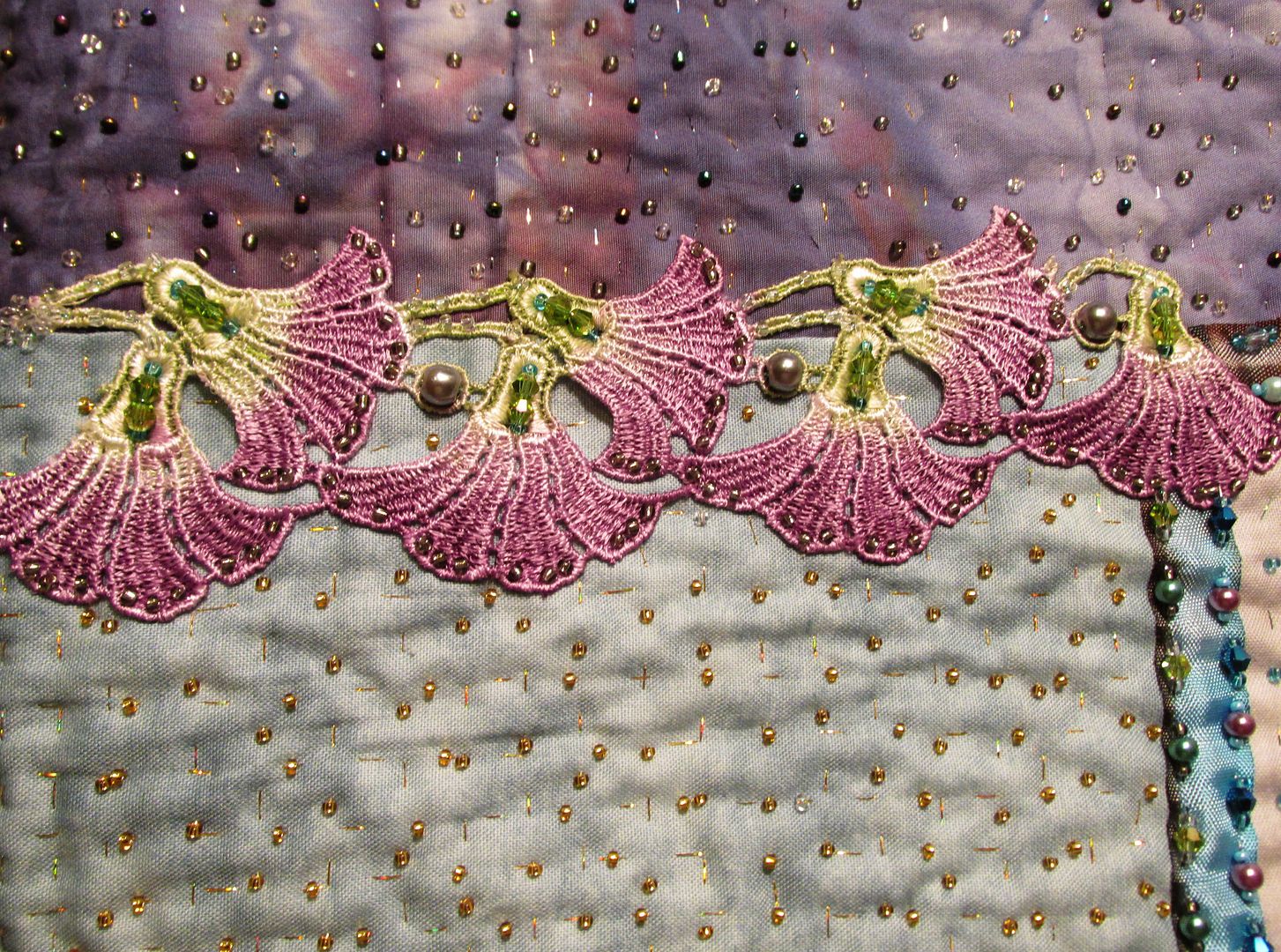 I think I must have used a million beads on this one, but it was excellent therapy.