My friend Jill makes gorgeous jewelry, and for my birthday she gave me a beautiful pendant in this lovely little wooden box: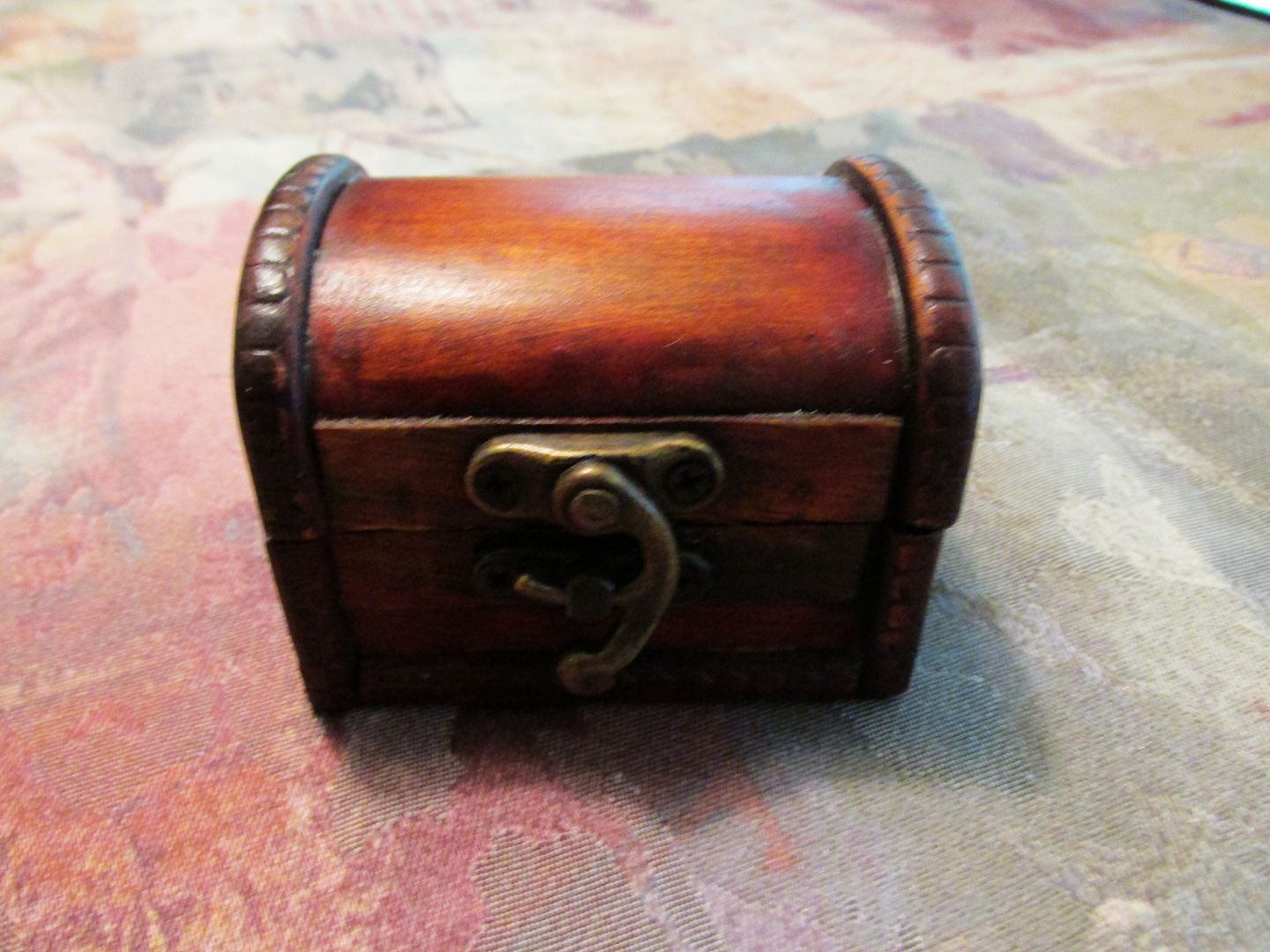 I never throw out interesting containers, and while I was recycling that china cup into a pincushion, I thought I'd try the same with Jill's box:
Total cost: zero, everything is recycled. The nice thing about this is that with the locking latch the box will work perfectly as a traveling pincushion. Now all I need is a ship, a parrot and some mateys! Ha.