I've been experimenting again with beading and stitching my crazy quilt pieces, and here are the latest results:
I've had this white metal flower for a while, and wanted to use it in an interesting way, so I centered it on the patch and beaded crystals and seed beads radiating out from it. The effect is really pretty and surprisingly dimensional.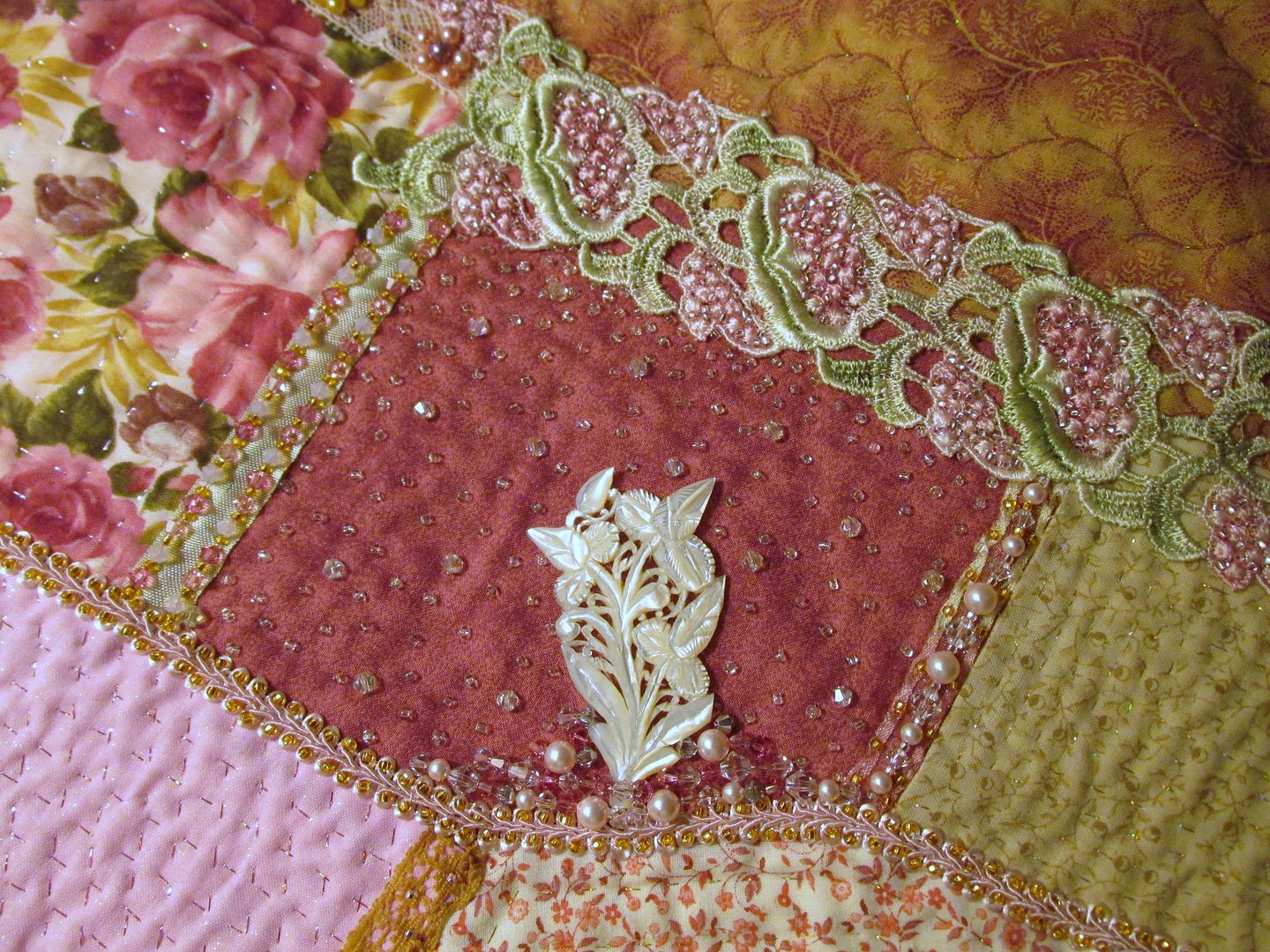 This was another odd bit -- a faux mother-of-pearl cluster of flowers that really didn't fit in with any of my other projects. As with the white metal flower I made it the focal point of the patch, and while the "rain" of seed beads and crystals didn't work out as perfect, I still liked the look.
I'm currently practicing my fancy stitching on this piece, and it's slow going (my hands are giving me a bit of grief this week.) Most of it is uneven -- I really do need to do more stitch practice -- but it's fun just to play with the floss and mix colors and stitches.