Two more additions to my 1000 cards project keepers box, both of which turned real life objects into art: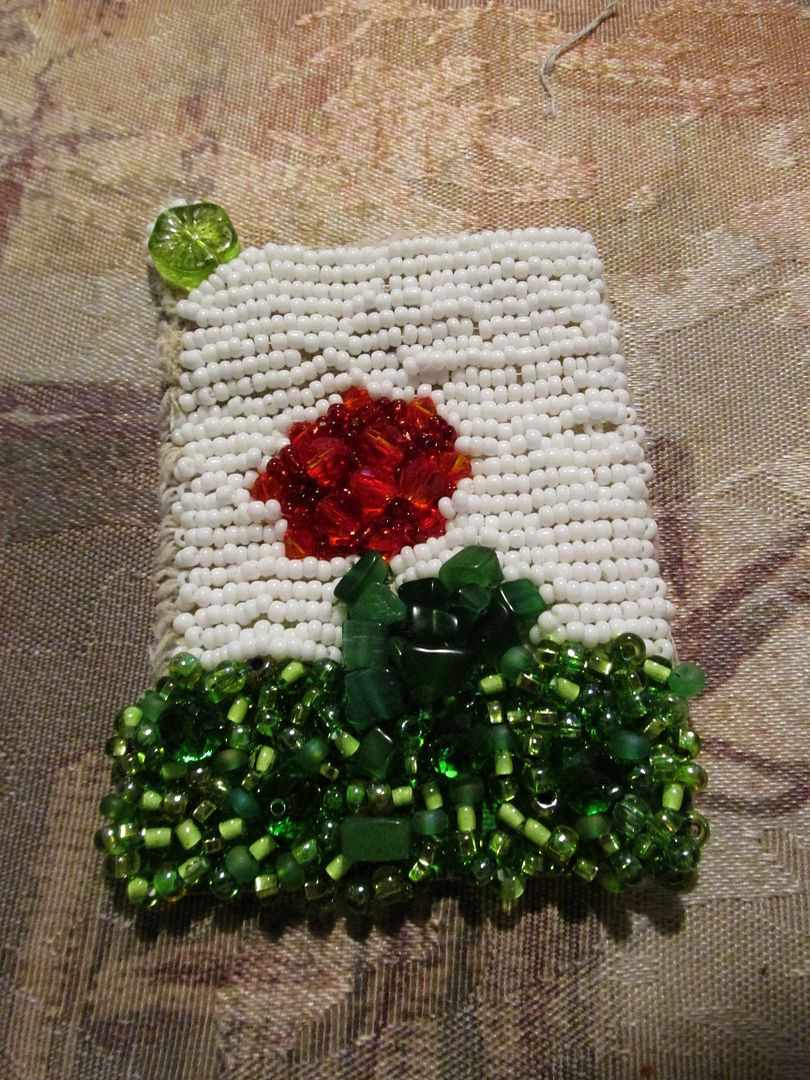 Many years ago my daughter and I attended an art festival, at which she visited a kids' art corner and hand-painted a canvas keychain for me. I carried that keychain around with me every day until it turned gray, shredded and fell apart.
Naturally I saved the pieces, and for the project beaded over it the entire piece, including little rose she painted on it (which had mostly flaked off.) Preserving this little piece of her childhood really made me happy.
I recycled a great many things for the project, including an old pair of my college kid's work jeans that had become unwearable. Salvaging one of the pockets to make an ATC gave me the idea to empty my own pockets and place the contents inside the ATC, thus creating a tiny time capsule.